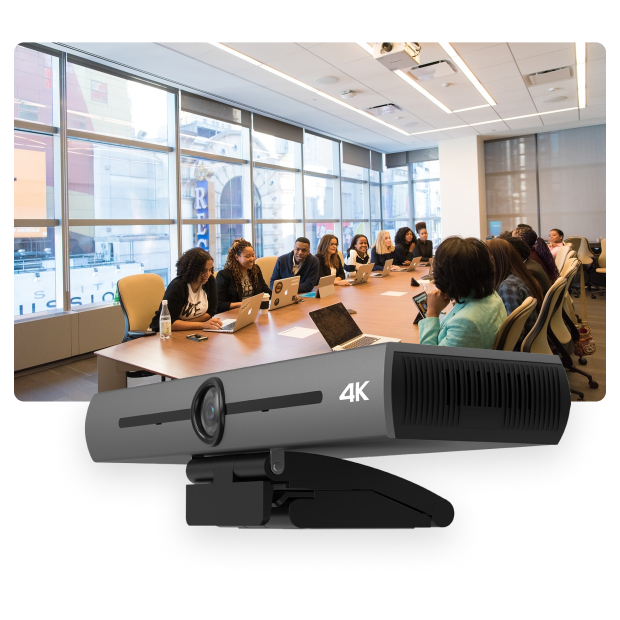 Versatility
BZBGEAR Conference Cameras and Kits provide easy plug-and-play solutions for small to medium-sized meeting spaces. Packaging a simplified version of our best-selling VPTZ camera with a high-performance speakerphone makes this an all in one conferencing solution. This is one of the best conference cameras for tracking and the best conference camera for Zoom (+ other popular conferencing applications).
Simplicity
With simple USB connections, our video conferencing cameras are as easy to set up as it gets. Our conference kits feature a clearly marked, easy to install connection hub. Connect your camera, speakerphone, and additional microphones to the hub, then connect the hub to your PC with a simple USB connection. Overall, our conference kits include both a conference camera and speaker, making this kit perfect for those on a budget!
High Performance
BZBGEAR cameras produce outstanding images at resolutions as high as 4K@60Hz. High quality components ensure outstanding imaging at all resolutions. Optimized sound processing ensures clarity at all volume levels. All of our conference room equipment is tested to ensure that the quality we claim is a guarantee.