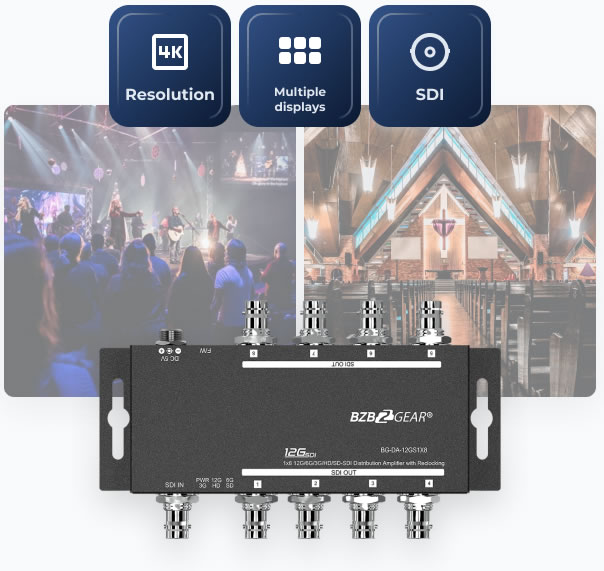 From One to Many
BZBGEAR HD SDI splitters are designed to share a single SDI source to multiple displays. They are perfectly suited for applications like live events or houses of worship where a simple and reliable means of dividing SDI connections is required. Our SDI splitters come in 1x2, 1x4 and 1x8 models.
Divide with Confidence
BZBGEAR SDI splitters are designed with independently buffered and re-clocked outputs to eliminate jitter and extend SDI transmission distance. This results in lossless splitting, preserving video quality for all connected displays.
12G SDI Cable for the Masses
With support for 12G SDI, BZBGEAR SDI splitters provide connectivity for multiple displays at resolutions up to 4K@60Hz, ensuring you deliver pristine image quality to your viewers.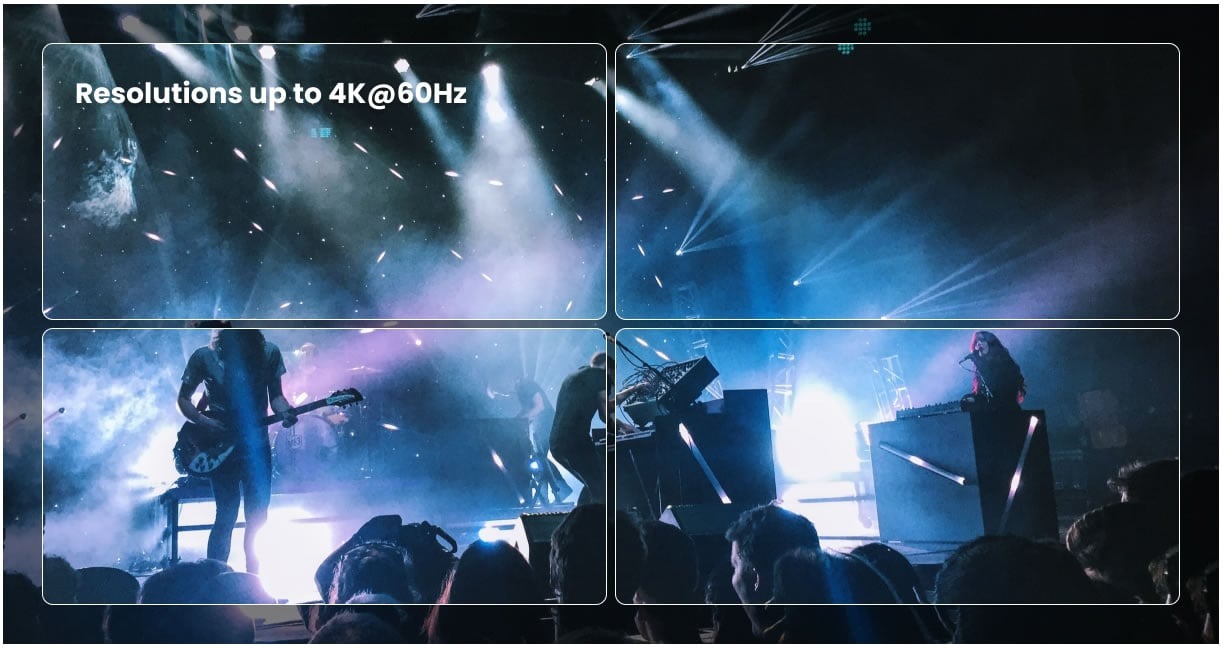 Do SDI splitters reduce quality?
No, SDI splitters just copy the digital signal so the quality should not get reduced automatically. If you are using lower quality hardware to split your signal, you can experience a low quality. You may also experience a lower quality if you are using a non-powered SDI splitter. Other than those exceptions, you should not experience reduced quality when using a high quality SDI splitter.