4K/UHD HDR 8X8 HDMI 2.0 Seamless Matrix Switcher/Scaler with Video Wall Support
BZ-MVS8X8-4K
4K/UHD HDR 8X8 HDMI 2.0 Seamless Matrix Switcher/Scaler with Video Wall Support
4K/UHD HDR 8X8 HDMI 2.0 Seamless Matrix Switcher/Scaler with Video Wall Support
SKU: BZ-MVS8X8-4K
The BZ-MVS8X8-4K is a high-performance seamless 8X8 HDMI Matrix Switcher combined with a Video Wall Processor providing 8-Source Inputs and 8-Display Outputs. A standout feature is the ability to divide sources for the purpose of creating a Video Wall including 2x2, 3x2 and 2x3 layouts up to 4/6-Displays. Equipped with the latest HDMI 2.0 ports and HDCP 2.2 compliance the picture quality is amazing streaming at 18Gbps delivering resolutions up to 4Kx2K@60Hz with Chroma Sampling 4:4:4. This Matrix Switcher is capable of 2-Channel Stereo HDMI audio extraction/de-embedding as well as HDMI Audio insertion/embedding. Control is made simple using IR and RS-232 ports.
MSRP $3999.00*
*Pricing is for US only. International pricing will vary.
Features
Support HDMI 2.0/HDCP 2.2
Support seamless switching
Support IR Matrix Control
Support HDMI audio extract
Support external LR audio insert on HDMI stream
Support EDID management
HDMI video output resolution: 3840x2160@60, 3840x2160@30,1920x1080@60,1280x720@60, 1920x1200@60,1360x768@60,1280x1024@60, 1024x768@60
Front panel, RS232, TCP/IP (LAN 10M/100M) control
4K2K60 (YUV 4:4:4) can be divided and displayed on Four/Six 1080p60 TVs (2x2,3x2, 2x3 layouts)
For a detailed demonstration on how this product connects and operates, check out BZBGEAR's Video!
Device capabilities and compatibility.
Type of connections available.
How to set up and use software if applicable.
Useful tricks and tips.
Specifications
Electrical parameter
Interface
HDMI-A
HDMI /DP /VGA Version
HDMI2.0,HDCP2.2
Bandwidth
18Gbps
Video Resolution
Input
800x600@60Hz,1024x768@60Hz, 1280x768@60Hz,1280x800@60Hz, 1280x1024@60Hz,1360x768@60Hz, 1366x768@60Hz,1400x1050@60Hz, 1440x900@60Hz,1600x1200@60Hz, 1680x1050@60Hz, 1920x1200@60Hz. 480p,576p,720p,1920x1080i,1920x1080p, 3840x2160@24Hz/25Hz/30Hz/50Hz/60Hz, 4096x2160@24Hz/25Hz/30Hz/50Hz/60Hz.
Output
1920x1080@60Hz, 3840x2160@30Hz, 3840x2160@60Hz, 1280x720@60Hz, 1024x768@60Hz, 1360x768@60Hz, 1600x1200@60Hz, 1920x1200@60Hz,
HDMI Amplitude
T.M.D.S +/- 0.4Vpp
Differential impedance
100±15ohm
RS232/Ethernet control
Baud rate and protocol
Baud rate:9600, data bit:8,
stop bit:1,no parity checking
Ethernet
IE10.0+,HTML5
Power
Max Consumption
100W, 110-240VAC
Matrix Mechanical dimensions
Size(mm)
430(L)X300(W)X44 (H)
Weight
5Kg
Other
Operating temperature
0 to 40°C
Storage temperature
 -20 to 70°C
Permissible humidity
10%-50%
Package Contents
① 1xBZ-MVS8X8-4K unit
② 1xBZ-MVS8X8-4K User Manual
③ 1xAC Power Cord
④ 1xRemote Control
⑤ 1xRS-232 / USB Cable

Device Interface
See full description of the connections
here
---
Warranty: 2 years
Buy this 4K/UHD HDR 8X8 HDMI 2.0 Seamless Matrix Switcher/Scaler with Video Wall Support
---
Applications
High Quality Audio/Video Electronics
BZBGEAR delivers innovation and the best in high-quality product for the
Audio-Visual Industry. We offer an array of A/V equipment designed for an
assortment of applications offering flexibility,performance and reliability.

First Class Customer Support
We offer the very best in communication methods when it comes to support.
Feel confident knowing you will be communicating with a real representative via
online chat, phone and or email, no robots. BZBGEAR replies to all customer
request within 60-minutes during normal business hours.
Free Standard Ground Shipping
BZBGEAR includes Free Standard Ground Shipping on every purchase of
$300 and more within the continental U.S.! International and Expedited
Shipping is available for additional costs.

60-day Money Back Guarantee
No hassle return policy if products are returned within 60-Days of the
purchase date, receive a for a full refund. Return shipping labels are
provided for any equipment determined to be defective via our Tech Support
Communication Channels. Chat, email or phone.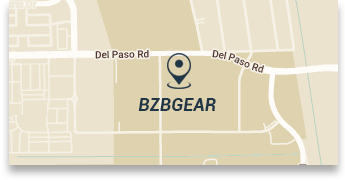 830 National Drive ste 140,
Sacramento, CA, 95834
5 Days a week from 7:00 am to 6:00 pm PST
Tel: 1(888)499-9906
How to become a dealer