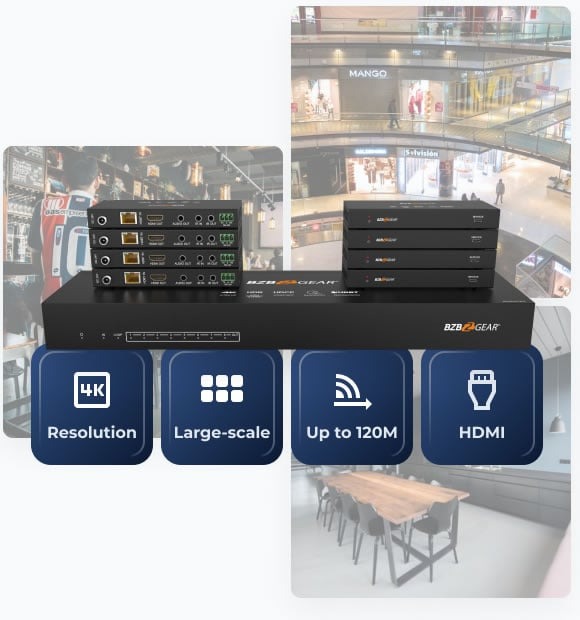 From One to Many
BZBGEAR HDBaseT HDMI splitters are designed to share a single HDMI source to multiple distant displays. They are perfectly suited for applications like sports bars or auditoriums where removing the need for multiple source devices simplifies installation and adds reliability to a system. BZBGEAR has one of the best long distance HDMI splitters on the market!
Centralize your Wiring
The inclusion of a long-distance HDMI splitter in your system design creates a single point of connection for all of your displays, easing troubleshooting and eliminating the messy wiring and clutter that multiple source devices can create.
Go the Distance
BZBGEAR long-distance HDMI splitters come bundled with HDMI extenders, allowing you to send video signals well beyond the 50-foot distance limitation of standard HDMI cables. HDBaseT provides a reliable long distance alternative utilizing low-cost category cabling, enabling transmission distances up to 120 meters (394 feet) at 4K resolution. Nothing beats 4K HDMI splitters that can reach long distances!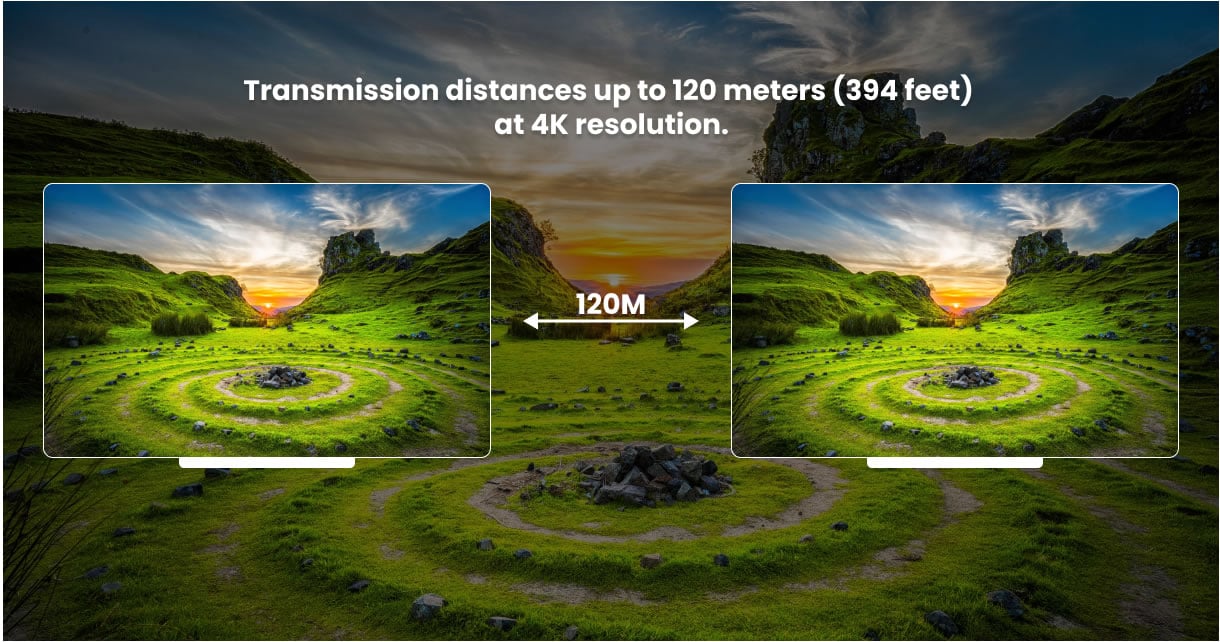 How to use a HDMI splitter?
BZBGEAR provides a manual for all products that we sell. When you select your product, scroll to the bottom of the page and download the manual. In our manual, you will also find a HDMI splitter connection diagram.