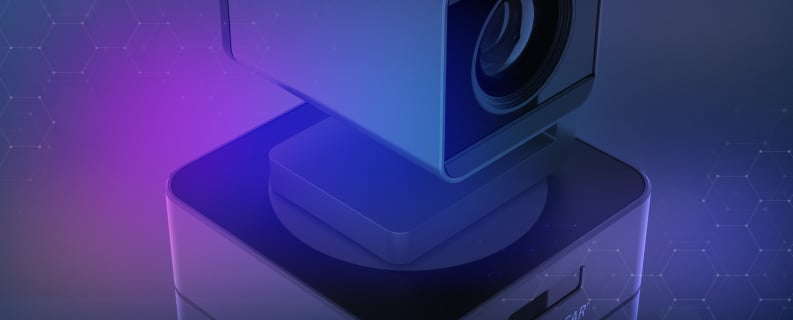 Overview
Elevate your presentations and collaborative endeavors with the BG-NUCLEUS-10X, a groundbreaking fusion of an Intel NUC computer and a high-definition 1080P FHD PTZ camera. Packed with a robust i5 CPU, 16GB RAM, and a rapid 512GB M.2 SSD, it delivers unparalleled performance for seamless multitasking. The device's 10X optical zoom lens, 65° FOV, and crystal-clear visuals make it a dynamic choice for distance learning, videoconferencing, and captivating presentations. With versatile connectivity, compact design, and effortless audio capture, the BG-NUCLEUS-10X redefines how presentations are delivered and collaborations unfold.
Seamlessly navigate through major productivity platforms, utilizing the IR remote and 255 preset camera positions to find the perfect angle. Unleash a new era of presentations, where the BG-NUCLEUS-10X empowers you to focus on your content while leaving the logistics behind. Upgrade to a future of innovative presentations and interactions today.
Features In-Depth
Powerful Performance: Powered by an Intel NUC computer, the BG-NUCLEUS-10X effortlessly handles a comprehensive range of Windows 10-based applications. It offers ample storage for files and software, and its cloud platform compatibility ensures instant access to remotely stored items. Experience the convenience of walking into a conference room or classroom armed only with a USB drive and login information, with everything you need readily available. Bid farewell to the hassle of locating video cables, power outlets, or worrying about laptop battery life. The BG-NUCLEUS-10X allows presenters to focus on their task without any distractions.
Seamless Connectivity: The BG-NUCLEUS-10X supports a remarkable maximum resolution of 4096x2160@60Hz through its HDMI output. It boasts four USB 3.1 Gen 2 Type-A ports and a USB 3.1 Gen 2 Type-C port, offering diverse connectivity options. Bluetooth support ensures easy wireless device pairing, enhancing your setup's versatility.
Crystal Clear Visuals: The integrated PTZ camera is equipped with a high-quality 1/2.8" CMOS sensor, delivering vivid images with precise color reproduction at resolutions up to 1080p@60Hz. With an impressive 10x optical zoom and 10 customizable presets, the BG-NUCLEUS-10X guarantees unparalleled image quality, making it an indispensable tool for distance learning and videoconferencing. Capture impeccable audio through the USB ports, the 3.5mm audio line in/mic jack, or the integrated microphone, offering multiple audio solutions for your presentations.
Features
Crystal Clear Video

1080p@60Hz PTZ camera with 10X optical zoom

Powerful

i5 CPU, 16GB RAM, 512 GB M.2 SSD

4K Computer HDMI Output

Easily connect to any 4K compliant display

Compact Footprint

Fits easily in a variety of setups

Easy to Use

Works just like a laptop camera only with PTZ functionality

Zoom

10X optical zoom lens with 65° horizontal FOV
Functionality of a normal Windows computer

3.5mm audio line in/mic jack

LAN port to easily connect to your network

Bluetooth connectivity

Plenty of peripheral connections

IR remote to control the camera

Compatible with all major productivity platforms

Make conference call collaborations easy

255 preset camera positions
Videos
BZBGEAR BG-Nucleus-10X - PTZ Camera + PC Combo Simplifies Business Conferencing | NAB Show 2022
BZBGEAR Nucleus - Complete Computer + PTZ Camera Collaboration & Presentation Solution for $2500
Video Conferencing Solutions for Telehealth and Telemedicine using BZBGEAR Equipment
All-in-One PC / PTZ Camera for Education, Healthcare, Conferencing - BZBGEAR BG-NUCLEUS-10X
BZBGEAR Overhauls Lobby to Showcase PTZ Cameras & Live Stream Solutions
All-in-One Windows Video Conferencing PTZ Terminal from BZBGEAR Simplifies Any Live Stream Workflow
Tech Specifications
COMPUTER CHASSIS SPECIFICATIONS
CPU Processor
i5 Intel NUC (up to 4.20 GHz)
RAM
16GB DDR4
Hard Drive
512 GB (M.2 SSD)
Input/output
4x USB 3.1 Gen 2 Type-A Ports
1x USB 3.1 Gen 2 Type-C Ports
3.5mm Line-in Audio Port
RJ-45 LAN Connection
1x HDMI Video Output Connection (4K@60Hz Resolution Supported)
Connections
Bluetooth Connectivity
Intel® Wi-Fi 6 AX201
CAMERA SPECIFICATIONS
Resolution
1080p@60fps
Zoom
10X optical zoom lens with 65° horizontal FOV
PTZ Control
Infra-Red Remote Control, USB
OTHER SPECIFICATIONS
Working Environment
Indoor Only
PACKAGE CONTENTS
BG-NUCLEUS-10X
Remote Control
Power Supply
Interfaces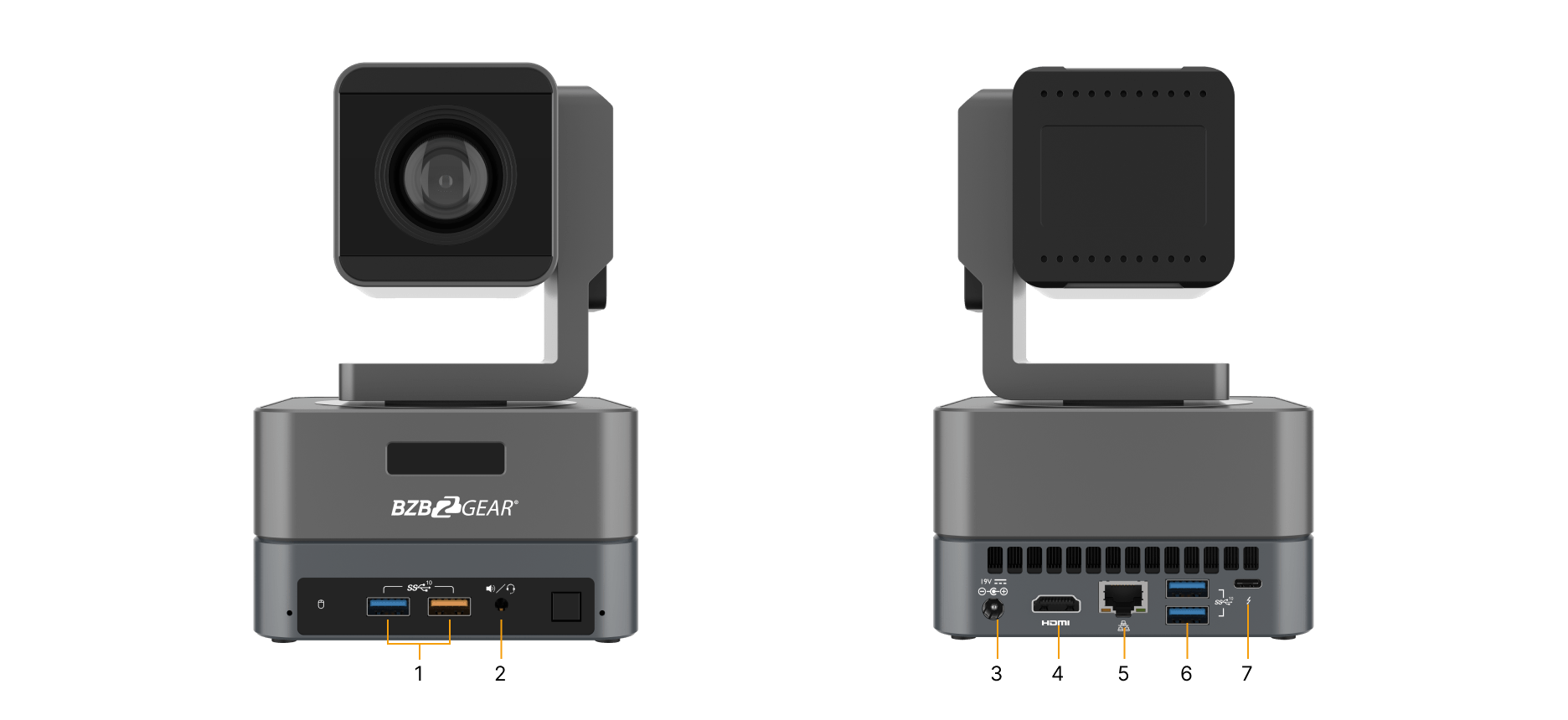 USB Type A:

2x USB3.1 Gen 2 Type A ports for all your peripherals (mouse, keyboard etc.).

Audio In/Out:

3.5mm Connector for Headphones and Microphone.

Power:

Connect supplied 19V power adapter.

HDMI:

Connect to an HDMI device such as a video production switcher or a video display up to 4K@60Hz.

LAN:

RJ45 connector for Ethernet Network.

USB Type A: 2x USB3.1 Gen 2 Type A ports for all your peripherals (mouse, keyboard etc.).

USB Type C:

 Connect peripherals via USB3.1 Gen 2 Type-C port.