4K/UHD HDMI 2.0 18Gbps USB KVM Extender Kit Over fiber with HDR, Bi-directional IR & RS-232 Support
BG-UHD-18GFE
4K/UHD HDMI 2.0 18Gbps USB KVM Extender Kit Over fiber with HDR, Bi-directional IR & RS-232 Support
4K/UHD HDMI 2.0 18Gbps USB KVM Extender Kit Over fiber with HDR, Bi-directional IR & RS-232 Support
SKU: BG-UHD-18GFE
The BG-UHD-18GFE is the professional integrator's choice for extending long distance HDR 4k@60Hz (4:2:0) HDMI signals at 18Gbps over Fiber Optics up to 10KM/6.25 miles using single-mode cabling. This extender is HDCP compliant and offers control options including Bi-Directional IR and RS-232 pass-through as well as KVM keyboard/mouse signal transmissions for control via the USB-A ports. Utilize the convenient housing, adequately designed for wall mounting. This Extender is ideal for an array of long distance applications including arena's, live corporate or sporting events and building to building applications.
MSRP $1799.00*
*Pricing is for US only. International pricing will vary.
Features
Supports HDR / 4K2K@60 4:2:0 10-Bits (The video bandwidth of 4K2K@60 4:2:0 10-Bits (HDR) is 384 MHz, and the 4K2K@60 (4:4:4) 8-Bits is 594MHz)
Supports HDCP2.2
Extend HDMI signals up to 10km (6.25 miles) over single mode fiber optic cables
Supports USB Keyboard & mouse signal transmission
Supports full frequency Bi-Directional IR signal control from 20KHz to 60KHz
Link LED indicator light
Wall mounting housing design for easy and robust installation
For a detailed demonstration on how this product connects and operates, check out BZBGEAR's Video!
Device capabilities and compatibility.
Type of connections available.
How to set up and use software if applicable.
Useful tricks and tips.
Specifications
Technical
Role of usage

Transmitter [TX]

Receiver [RX]

HDMI compliance

HDMI 2.0a

HDCP compliance

HDCP 2.2

Video bandwidth
Single-link 594MHz [18Gbps]
Video support
HDR 4K2K@60 (4:2:0 10bits) / 4K2K@60 (4:4:4 8bits)
HDMI over fiber

Yes

Audio support
Surround sound [up to 7.1ch] or stereo digital audio
Equalization

Auto

Input TMDS signal
1.2 Volts [peak-to-peak]
Input DDC signal
5 Volts [peak-to-peak, TTL]
ESD protection
[1] Human body model — ±19kV [air-gap discharge] & ±12kV [contact discharge]
PCB stack-up
6-layer board [impedance control — differential 100Ω; single 50Ω]
IR pass-thru

Bi-directional

RS-232 support

Yes

Input

1x HDMI

1x 3.5mm

1x fiber 1x 3.5mm

Output

1x fiber 1x 3.5mm

1x HDMI

1x 3.5mm

In / Out

1x RS-232

1x RS-232

HDMI source control
Controllable via IR pass-through from RX to TX with IR extenders
HDMI connector
Type A [19-pin female]
3.5mm connector

IR receiver / IR blaster

IR receiver / IR blaster

Mechanical

[Tx]

[Rx]

Housing

Metal enclosure

Fixedness
Wall-mounting case with screws
Power supply

12V2A

Power consumption

Max 10W

Operation temperature

0-50°C

Storage temperature

-20~60°C [-4~140°F]

Relative humidity
20~90% RH [no condensation]
Package Contents
① 1xBG-UHD-18GFE [TX & RX]
② 1xIR blaster
③ 1xIR receiver
④ 2xDC 12V
⑤ 1xUser Manual
⑥ 2xSingle Mode Module [optional]
Device Interface
See full description of the connections
here
---
Warranty: 2 years
Buy this 4K/UHD HDMI 2.0 18Gbps USB KVM Extender Kit Over fiber with HDR, Bi-directional IR & RS-232 Support
---
Applications
---
---
High Quality Audio/Video Electronics
BZBGEAR delivers innovation and the best in high-quality product for the
Audio-Visual Industry. We offer an array of A/V equipment designed for an
assortment of applications offering flexibility,performance and reliability.

First Class Customer Support
We offer the very best in communication methods when it comes to support.
Feel confident knowing you will be communicating with a real representative via
online chat, phone and or email, no robots. BZBGEAR replies to all customer
request within 60-minutes during normal business hours.
Free Standard Ground Shipping
BZBGEAR includes Free Standard Ground Shipping on every purchase of
$300 and more within the continental U.S.! International and Expedited
Shipping is available for additional costs.

60-day Money Back Guarantee
No hassle return policy if products are returned within 60-Days of the
purchase date, receive a for a full refund. Return shipping labels are
provided for any equipment determined to be defective via our Tech Support
Communication Channels. Chat, email or phone.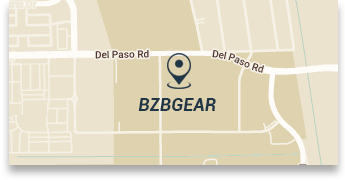 830 National Drive ste 140,
Sacramento, CA, 95834
5 Days a week from 7:00 am to 6:00 pm PST
Tel: 1(888)499-9906
How to become a dealer