4K/UHD 4X2 Seamless Multiviewer/Presentation Switcher/Scaler with USB Capture Card
BG-UHD-QVP-4X2
4K/UHD 4X2 Seamless Multiviewer/Presentation Switcher/Scaler with USB Capture Card
4K/UHD 4X2 Seamless Multiviewer/Presentation Switcher/Scaler with USB Capture Card
SKU: BG-UHD-QVP-4X2
The versatile BG-UHD-QVP-4X2 is a 4K Quad-View/Multi-viewer Video Processor suitable for digital signage, business presentations, conference rooms, educational and government facilities.
The powerful built-in USB 3.0 capture and auto scale down enables recorded or live broadcasting up to 1080p video & 2ch audio thru real-time on line software, such as Skype. The HDCP 1.4/2.2 compliant unit is capable of routing ultra-high definition video sources from four UHD HDMI input sources to the two HDMI display outputs and one HDMI loop output simultaneously while delivering resolutions up to 4K2K@60Hz 4:4:4 using HDMI 2.0a technology.
Extract Audio using the 3.5mm 2ch port and simply control the unit using optional IR Remote, RS-232, Ethernet, Front Panel or Cloud interface connections. Feature packed with video options like PIP ,PBP, fade-in-out, resize, position, blend, zoom and panning the BG-UHD-QVP-4X2 meet and even exceeds most requirements when it comes to Video processing applications.   
*Cloud support is thru an encrypted communication to provide the best private protection when using BG-UHD-QVP-4X2
MSRP $2499.00*
*Pricing is for US only. International pricing will vary.
Features
4x HDMI inputs and 2x HDMI outputs
Input resolutions support from 640x480 to 4096x2160@60Hz (4:4:4 8bits), interlaced or progressive
Output resolutions support up to 4K2K@60Hz (4:4:4 8bits)
Adjustable size & position through software and Cloud
Supports PIP, PBP, POP, full screen & quad-view display
HDCP 1.4/2.2 compliant
Firmware upgradable to support of new features and technology enhancements
Titles, borders and colored backgrounds
Supports Background picture & logo update
Resize, position, zoom & pan and blend output video
Supports seamless, fade-in-&-out, wipe and dissolve switching on full screen mode
Perfect as a video converter and a live video switcher
Pure unaltered uncompressed 7.1ch digital HDMI
Software control through RS-232 and Ethernet
Supports IR remote and front panel control
Supports Cloud Control*
Supports USB 3.0 FHD Video Capture

HDMI video and audio streams over USB 3.0
Supports UVC1.0
Supports video resolution up to 1080p 60Hz (Video stream over USB 3.0)
Supports HDMI loopout from 640x480 to 4K2K@60 (YUV 4:4:4), interlaced or progressive
Supports HDMI audio extraction
Recording Video Format: H.264 (Software Compression)
Works on multiple operating system platforms (Windows 7/8.1/10, Mac and Linux OS)
Compatible with most 3rd party software such as OBS Studio and AMCap 。Supports USB 3.0 (MJPG/YUY2) and USB 2.0 (MJPG)
3D Pictures of the Product
Specifications
| | |
| --- | --- |
| Technical | |
| Role of usage | Multiplexer / video processor |
| Background picture update | Yes |
| HDMI compliance | HDMI 2.0a |
| HDCP compliance | 1.4 / 2.2 |
| Video bandwidth | HDMI [600MHz [18Gbps] |
| Output Video Support | Up to 4K2K@60 (4:4:4 8bits) |
| Video support | Up to 1080p60 |
| Input Video Support | Up to 4K2K@60 (4:4:4 8bits) |
| Video Format Support | HDMI 2.0 |
| Audio support | Bypass |
| Embedded video mixer | Yes |
| Input TMDS signal | 1.2 Volts [peak to peak] |
| Recording Mode | Software Compression |
| Recording Video Format | YUY2 (USB3.0), MJPG (USB2.0/3.0) |
| ESD protection | Human body model — ±15kV [air-gap discharge] & ±8kV [contact discharge] |
| Input | 4x HDMI + 1xRS 232 + 1x RJ 45(Ethernet) + 1x 3.5mm (IR) |
| Output | 2x HDMI + 1x USB + 2x RCA + 1x 3.5mm |
| HDMI connector | Type A [19-pin female] |
| USB connector | USB 3.0 Type A (SuperSpeed USB) |
| RS-232 connector | DE-9 [9-pin D-sub female] |
| RJ-45 connector | WE/SS 8P8C |
| Software compatibility (not complete list)(Video Capture Function) | OBS Studio (Windows, Linux), AMCap (Windows), Potplayer (Windows)¸ VLC (OS X, Linux), XSplit Broadcast (Windows), Skype (Windows, OS X), Zoom (Windows), Hangout (Windows), TeamViewer (Windows) |
| OS Support (Video Capture Function) | Windows 7 /8.1 /10, Mac and Linux OS |
Mechanical
Housing
Metal enclosure
Dimensions (L x W x H)
Model
390 x 248 x 44mm [1'3" x 9.8" x 1.7"]
Package
526 x 318 x 156mm [1'7" x 12.5" x 6.1"]
Carton
543 x 335 x 344mm [1'8" x 13.2" x 1'1"]
Weight
Model
2.2 kg [5 lbs]
Package
3.5 kg [7.8 lbs]
Power supply
12V 5A DC
Power Consumption
22 Watts [max]
Power Consumption
12 Watt [max]
Operation temperature
0~40°C [32~104°F]
Storage temperature
-20~60°C [-4~140°F]
Relative humidity
20~90% RH [no condensation]
Package Contents
① 1xBG-UHD-QVP-4X2
② 1xRack-mounting ear set
③ 1xIR receiver
④ 1xInstallation software CD
⑤ 1xDC 5V 4A
⑥ 1xUser Manual
⑦ 1xIR Remote control
*Additional IR remote controllers and IR blasters can be purchased as optional accessories to control* the HDMI sources located separately.
Device Interface
See full description of the connections
here
---
Diagram
---
Warranty: 2 years
Buy this 4K/UHD 4X2 Seamless Multiviewer/Presentation Switcher/Scaler with USB Capture Card
---
High Quality Audio/Video Electronics
BZBGEAR delivers innovation and the best in high-quality product for the
Audio-Visual Industry. We offer an array of A/V equipment designed for an
assortment of applications offering flexibility,performance and reliability.

First Class Customer Support
We offer the very best in communication methods when it comes to support.
Feel confident knowing you will be communicating with a real representative via
online chat, phone and or email, no robots. BZBGEAR replies to all customer
request within 60-minutes during normal business hours.
Free Standard Ground Shipping
BZBGEAR includes Free Standard Ground Shipping on every purchase of
$300 and more within the continental U.S.! International and Expedited
Shipping is available for additional costs.

60-day Money Back Guarantee
No hassle return policy if products are returned within 60-Days of the
purchase date, receive a for a full refund. Return shipping labels are
provided for any equipment determined to be defective via our Tech Support
Communication Channels. Chat, email or phone.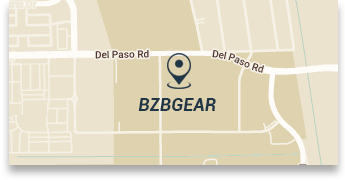 830 National Drive ste 140,
Sacramento, CA, 95834
5 Days a week from 7:00 am to 6:00 pm PST
Tel: 1(888)499-9906
How to become a dealer