USB 3.0 Full HD Video Capture Device With HDMI 2.0a loopout & Audio
BG-C2HA
USB 3.0 Full HD Video Capture Device With HDMI 2.0a loopout & Audio
USB 3.0 Full HD Video Capture Device With HDMI 2.0a loopout & Audio
SKU: BG-C2HA
The BG-C2HA lets you easily capture a HDMI source and save it on your computer or storage device. It's perfect for recording from computers, cameras, and A/V Equipment. It's portable and simple to use, receiving audio and video at resolutions up to 4K@60Hz 4:4:4 HDR10 with a capturing resolution of 1080P@60Hz. It features a loop output allowing your display to remain uninterrupted. It also has the capability of embedding an external analog audio source into the HDMI signal, or de-embedding HDMI audio to feed an external device. The USB cable also supplies power to the unit, meaning no extra power cables to carry.
MSRP $319.00*
*Pricing is for US only. International pricing will vary.
Features
Supports UVC1.0
HDMI video and audio streams over USB 3.0
Supports video resolution up to 1080p 60Hz (Video stream over USB 3.0)
Supports HDMI input & loopout from 640x480 to 4K2K@60 (YUV 4:4:4), interlaced or progressive
Supports resolution downscaling from 4K2K to 1080P
Supports line-in mix with HDMI audio
Supports HDMI audio extraction
Auto-detection on video format to ensure plug-play operations
Recording Video Format: H.264 (Software Compression)
Works on multiple operating system platforms (Windows 7/8.1/10, Mac and Linux OS)
Compatible with most 3rd party software such as OBS Studio and AMCap
Supports USB 3.0 (MJPG/YUY2) and USB 2.0 (MJPG)
Low Lattency
System Requirements (Recommanded)
Windows® 7(SP1) / Windows 8.1 / Windows 10
PC: Intel® CoreTM i5-4440 3.10GHz + NVIDIA® GeForce® GTX 660 or higher
Laptop: Intel® Core i7-4810MQ + NVIDIA GeForce GTX 870M or higher
4GB RAM or higher
Specifications
Technical
USB Compliance
3.0
Max. Data Rate
350 Mbps
Max. Resolution
1080p@60
Audio Support
2ch 16bit PCM
ESD Protection
8 KV - Contact Discharge
15KV - Air Discharge
Mechanical
Housing Design
Metal
Casing Style
Portable
Power Connection
Micro-USB Port
Power Supply
5V DC, 2A
Power Consumption
5 watts (Max)
Operating Humidity
20-90% RH (no condensation)
Operation temperature
0~40°C (32~104°F)
Product Weight
135g (0.3 lb)
Package Weight
270g (0.6 lb)
Certifications
CE, FCC, RoHS
Package Contents
① 1x BG-C2HA USB 3.0 Full HD Video Capture Device
② 1x USB 3.0 to A Cable (host to device)
③ 1x DC 5V Wall Adapter
④ 1x User Manual
Device Interface
See full description of the connections
here
---
Diagram
---
Warranty: 2 years
Buy this USB 3.0 Full HD Video Capture Device With HDMI 2.0a loopout & Audio
MSRP $319.00*
*Pricing is for US only. International pricing will vary.
High Quality Audio/Video Electronics
BZBGEAR delivers innovation and the best in high-quality products for the
Audio-Visual Industry. We offer an array of A/V equipment designed for an
assortment of applications offering flexibility, performance and reliability.

First Class Customer Support
We offer the very best in communication methods when it comes to support.
Feel confident knowing you will be communicating with a real representative via
online chat, phone and or email, no robots. BZBGEAR replies to all customer
request within 60-minutes during normal business hours.
Free Standard Ground Shipping
BZBGEAR includes Free Standard Ground Shipping on every purchase of
$300 and more within the continental U.S.! International and Expedited
Shipping is available for additional costs.

60-day Money Back Guarantee
No hassle return policy if products are returned within 60-Days of the
purchase date, receive a for a full refund. Return shipping labels are
provided for any equipment determined to be defective via our Tech Support
Communication Channels. Chat, email or phone.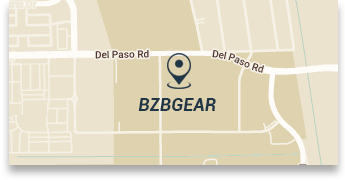 830 National Drive ste 140,
Sacramento, CA, 95834
5 Days a week from 7:00 am to 6:00 pm PST
Tel: 1(888)499-9906
How to become a dealer