4K/UHD 1X4 HDMI/DisplayPort Video Wall Processor with Scaler and Audio 4K2K@60Hz
BG-UHD-VWP-1X4
4K/UHD 1X4 HDMI/DisplayPort Video Wall Processor with Scaler and Audio 4K2K@60Hz
4K/UHD 1X4 HDMI/DisplayPort Video Wall Processor with Scaler and Audio 4K2K@60Hz
SKU: BG-UHD-VWP-1X4
The BG-UHD-VWP-1X4 4K 1x4 Video Wall Processor is a powerful, cost effective, and fully real time data/video processor for multiple flat panel displays or projectors. Virtually any setups for the display layout can be possible by the control software. The BG-UHD-VWP-1X4 allows user to input HDMI/ DisplayPort up to 4K2K@60Hz 4:4:4. And the embedded scaler converts signals from HDMI/ DisplayPort source to match the native resolution of monitors, flat panel displays, projectors as well as user-selectable output settings up to WUXGA (1920x1200). The BG-UHD-VWP-1X4 sends the resulting processed video thru HDMI interface to the connected monitors/projectors based on the setup display layout. The layout can be readily modified to fit your applications in digital signage, broadcasting, education and surveillance systems and optimize visual effects.
MSRP $1799.00*
*Pricing is for US only. International pricing will vary.
Features
Four HDMI outputs from 640x480 to 1920x1200
Supports HDMI and DisplayPort input from 640x480 to 4K2K@60 (YUV 4:4:4), interlaced or progressive
HDCP compliant
DisplayPort 1.2a & HDMI 2.0a compliant
Image parameters and layouts are automatically saved in flash memory of the device and can be recalled for later use
Several image parameters and layouts can be saved in computers and can be loaded for later use
Firmware upgradable for new features and technology enhancements
The video wall processor can control by USB, push button, Ethernet, IR remote control and cloud control (Cloud support is thru an encrypted communication to provide the best private protection when using BG-UHD-VWP-1X4)
Resize, position, zoom for each HDMI output video
User-selectable output settings, up to 1920x1200
Supports remote control to switch 1x1, 2x2, 1x3 rotate, and 1x4 rotate mode
Supports independent input rotation at the resolution up to 1080p
4K2K60 (YUV 4:4:4) can be divided and displayed onto four 1080p60 TV (2x2 layout only)
Supports individual propagation delay on each display to have the best visual perception
Specifications
| | |
| --- | --- |
| Technical | |
| Role of usage | Video Wall Processor |
| HDCP compliance | Yes |
| Video bandwidth | Input – Single link 600MHz [18Gbps] Output –Single-link 225MHz [6.75Gbps] |
| Video support | Input – 4K2K@60 (4:2:2 8bits) / 4K2K@60 (4:4:4 8bits) Output – 1920x1080@60 / 1920x1200@60 |
| Video Format Support | HDMI / DisplayPort |
| Audio support | Yes |
| ESD protection | Human body model — ±15kV [air-gap discharge] & ±8kV [contact discharge] |
| Input | 1xHDMI + 1xDisplayPort + 1xUSB + 1xRJ45 |
| Output | 4x HDMI + 1xStereo |
| Control | IR remote control / Ethernet / USB (virtual) / Front Panel / Cloud Control |
| Input TMDS signal | 1.2 Volts [peak-to-peak] |
| HDMI connector | Type A [19-pin female] |
| Mini-USB connector | Type A |
| RJ-45 connector | WE/SS 8P8C |
Enclosure
Metal case
Dimensions (L x W x H)
Model
290x180x44mm [11.4"x7"x1.7"]
Package
376x240x112mm [1'2"x9.4"x 4.4"]
Carton
590x510x405mm [1'9"x1'7"x1'3"]
Weight
Model
1427g [3.2lbs]
Package
2077g [4.6lbs]
Fixedness
1U rack-mount with ears and Wall hanging holes
Power supply
12V DC
Power Consumption
12W
Operation temperature
0~40°C [32~104°F]
Storage temperature
-20~60°C [-4~140°F]
Relative humidity
20~90% RH [no condensation]
Package Contents
① 1xBG-UHD-VWP-1X4
② 1xUser Manual
③ 1x1U rack-mounting ear set
④ 1x12V power supply
⑤ 1xInstallation software CD
⑥ 1xIR Remote control (15 keys)
Device Interface
See full description of the connections
here
---
Warranty: 2 years
Buy this 4K/UHD 1X4 HDMI/DisplayPort Video Wall Processor with Scaler and Audio 4K2K@60Hz
High Quality Audio/Video Electronics
BZBGEAR delivers innovation and the best in high-quality product for the
Audio-Visual Industry. We offer an array of A/V equipment designed for an
assortment of applications offering flexibility,performance and reliability.

First Class Customer Support
We offer the very best in communication methods when it comes to support.
Feel confident knowing you will be communicating with a real representative via
online chat, phone and or email, no robots. BZBGEAR replies to all customer
request within 60-minutes during normal business hours.
Free Standard Ground Shipping
BZBGEAR includes Free Standard Ground Shipping on every purchase of
$300 and more within the continental U.S.! International and Expedited
Shipping is available for additional costs.

60-day Money Back Guarantee
No hassle return policy if products are returned within 60-Days of the
purchase date, receive a for a full refund. Return shipping labels are
provided for any equipment determined to be defective via our Tech Support
Communication Channels. Chat, email or phone.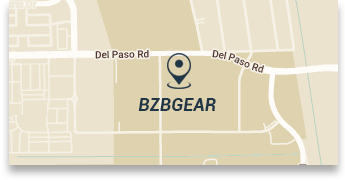 830 National Drive ste 140,
Sacramento, CA, 95834
5 Days a week from 7:00 am to 6:00 pm PST
Tel: 1(888)499-9906
How to become a dealer