BZBGEAR BG-CYCLOPS Videobar Extension Microphone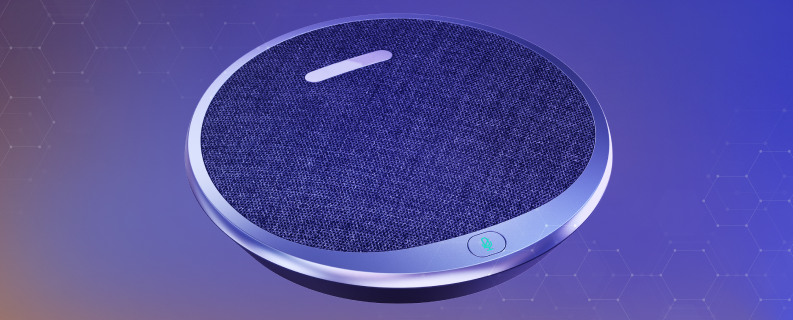 The BG-CYCLOPS Expansion Microphones seamlessly integrate advanced control features, elegant design, and dependable performance, elevating the audio capabilities of the BG-CYCLOPS. This enhancement offers users a versatile and professional audio solution. Featuring a 3-meter extension range and an intuitive interface, these units are perfect for individuals seeking to expand the audio pickup range of their BG-CYCLOPS video bar in large conference spaces and meeting rooms.
Control
The BG-CYCLOPS Expansion Microphones are equipped with intuitive control buttons, and users can refer to the button description for detailed information on their functionalities. Control is facilitated through transparent infrared transmission, allowing seamless command execution.
Connection
For connectivity, the BG-CYCLOPS Expansion Microphones feature an RJ45 output jack for a secure connection, supporting a 10-meter transmission range. Additionally, the cascading jack, also an RJ45 port, allows the connection of up to 8 units of expansion microphones for extended coverage.
Electret Microphone Technology
The microphones utilize Electret Microphone technology, providing a reliable and high-quality audio experience. The pickup range extends up to 10 feet (3 meters), capturing clear audio within its radius. The frequency response spans from 120 Hz to 16 kHz, ensuring a broad spectrum of sound is accurately reproduced.
Button Layout
The expansion microphones include a mute button, enabling users to disable or enable the microphone function as needed. This mute functionality can be synchronized with the microphone disable function for convenient control. An indicator light system is in place, with the button light turning red when the microphones are disabled and green when they are enabled. The logo light turns to a solid green when the microphones are powered on.
Features
10ft (3m) Pickup Range

Electret Mic Technology

Integrated Indicator Lights
Videos
BZBGEAR Webinar Episode 10: Overview of BZBGEAR Conference Room Solutions.
Take Advantage of 4K Conference Room Solutions With Auto Framing | NAB 2023
Wireless Video Conference Meeting Room Solutions by BZBGEAR
Plug and Play All-in-One Conference Room Video Bar - BG-CYCLOPS-4K
IBC2022 | BG-CYCLOPS-4K Auto-Tracking Auto-Framing All in One Conference Solution
Tech Specifications
Control
Infrared
Transparent
Transmission
Control through the command from the transparent transmission
Appearance
Dimension
5.2in x 5.2in x 1.2in [132mm x 132mm x 31mm]
Mics
Mic Type
Electret Microphone
Pickup Range
10ft (3m) pickup range
Frequency Response
120 Hz-16 kHz Frequency Response
Connection
Output Jack
RJ45 port, connecting with support 10-meter transmission
Cascading Jack
RJ45 port, allowing up to 8 units of expansion mics to connect
Buttons
Mute Button
Disable/enable the microphone function, which can be synchronized with the microphone disable function
Indicator Light
Button Light
The light turns red when mics are disabled and turns green when mics are enabled
Logo Light
Light turns to solid green when powered on