HDMI 2.0 18Gbps Video Test Pattern Generator, Tester and Analyzer with Ethernet
BG-AVTPG-4K
HDMI 2.0 18Gbps Video Test Pattern Generator, Tester and Analyzer with Ethernet
HDMI 2.0 18Gbps Video Test Pattern Generator, Tester and Analyzer with Ethernet
SKU: BG-AVTPG-4K
The BG-AVTPG-4K HDMI 2.0 Generator / Analyzer is a versatile HDMI 2.0 toolbox provides full bandwidth and HDCP 2.2 support. For ease of HDMI 2.0 installations, the BZ-AVTPG-4K is equipped with HDMI 2.0 pattern generator and analyzer.
Users will immediately take notice of the durable yellow rubber ends reassuring transport while on the go. This unit is packed with features including a built-in 4-hour rechargeable battery that rapidly charges in only 2-hours. Thanks to the advanced touch panel and optional USB connection for mouse extension control, you can easily access the options for video patterns and audio signals, Ethernet cloud-based upgrade access firmware and a multitude of other features such as HDCP analyzer and loop signal testing.
This unit is designed to support 8-channel LPCM audio with selectable sample rate. The BZ-AVTPG-4K works flawlessly as the most cost-effective HDMI 2.0 tool in the market simplifying any HDMI installation.
MSRP $1799.00*
*Pricing is for US only. International pricing will vary.
Features
4K2K60 4:4:4 8bit, 4K2K60 4:2:0 16bit HDR pattern generator
4.3 touch panel
Supports mouse control
Supports user control device through Ethernet
Firmware update through USB Flash Drive
Supports user defined pattern up to 2GB
Embedded LINUX KERNAL system with limitless extension
Scrambler supported for videos over 340MHz output wise
Loop test capability to provide statistics analysis for connection stability
Supports HDMI loop through function
HDCP test allow verify HDCP of HDMI source and transmit HDCP encrypted video
Qualified physical layer performance to ensure the best compatibility
Battery powered for portability, it can extend operation time with full load up to 4 hours
Rechargeable battery design with short charging time about 2 hours
3D Pictures of the Product
For a detailed demonstration on how this product connects and operates, check out BZBGEAR's Video!
Device capabilities and compatibility.
Type of connections available.
How to set up and use software if applicable.
Useful tricks and tips.
Specifications
Technical
Role of usage
Generator / Analyzer
Video bandwidth
Single link 600MHz (18Gbps)
HDMI compliance
HDMI 2.0 and below
HDCP compliance
HDCP 2.2 and below
Video Support
Up to 4K2K60 4:4:4 8bit, 4K2K60 4:2:0 16bit (HDR)
Video Format Support
HDMI
Audio support
8ch LPCM up to 192K
Control
USB mouse / touch panel / Ethernet
ESD protection
Human body model ±15kV [air-gap discharge] & ±8kV [contact discharge]
Input
1x HDMI+ 1xUSB + 1x RJ-45(Ethernet)
Output
1x HDMI+ 1x 3.5mm (Stereo)
USB Support
USB 2.0
HDMI connector
Type A (19-pin female)
USB Connector
Type A
RJ-45 connector
WE/SS 8P8C with 2 LED indicators
Mechanical
Housing
Metal enclosure
Dimensions (L x W x H)
Model
105 x 166 x 42mm (4.1" x 6.6" x 1.7")
Package
371x 170 x 77mm (1'5" x 6.7" x 3")
Carton
410 x 368 x 393mm (1'3" x 1'4" x 1'5")
Weight
Model
765g (27oz)
Package
1294g (2.8 lbs)
Power supply
12V 5A DC / Battery
Power Consumption
15 Watts
Operation temperature
0~40°C  (32~104°F)
Storage temperature
-20~60°C  (-4~140°F)
Relative humidity
20-90% RH [no condensation]
Package Contents
① 1xBG-AVTPG-4K
② 1xDC 12V 5A power supply
③ 1xUser Manual
Device Interface
See full description of the connections
here
---
Diagram
---
Warranty: 2 years
Buy this HDMI 2.0 18Gbps Video Test Pattern Generator, Tester and Analyzer with Ethernet
---
Applications
High Quality Audio/Video Electronics
BZBGEAR delivers innovation and the best in high-quality product for the
Audio-Visual Industry. We offer an array of A/V equipment designed for an
assortment of applications offering flexibility,performance and reliability.

First Class Customer Support
We offer the very best in communication methods when it comes to support.
Feel confident knowing you will be communicating with a real representative via
online chat, phone and or email, no robots. BZBGEAR replies to all customer
request within 60-minutes during normal business hours.
Free Standard Ground Shipping
BZBGEAR includes Free Standard Ground Shipping on every purchase of
$300 and more within the continental U.S.! International and Expedited
Shipping is available for additional costs.

60-day Money Back Guarantee
No hassle return policy if products are returned within 60-Days of the
purchase date, receive a for a full refund. Return shipping labels are
provided for any equipment determined to be defective via our Tech Support
Communication Channels. Chat, email or phone.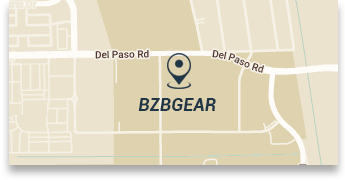 830 National Drive ste 140,
Sacramento, CA, 95834
5 Days a week from 7:00 am to 6:00 pm PST
Tel: 1(888)499-9906
How to become a dealer