Overview
Professional Grade Quality: Setting the standard for professional-grade excellence, the BG-CAB-H21C stands unrivaled. This 8K cable flawlessly delivers 8K@60Hz signals, along with high-refresh 4K resolutions of up to 4K@120Hz. Enriched by HDR video, seamless 48Gbps bandwidth, and compatibility with diverse audio formats, this cable assures users a comprehensive toolkit, catering to every project's demands.
Enhanced Gaming and Entertainment: Featuring groundbreaking elements like automatic low latency mode, rapid media switching, frame transport, and variable refresh rate, individuals can immerse themselves in elevated gaming and entertainment experiences, taking enjoyment to new heights.
Future Proof and Advanced Protection: The BG-CAB-H21C excels in transmitting top-tier 8K and 4K signals, offering a forward-looking answer to all your video distribution requisites. What's more, its HDCP 2.3 compliance enhances safeguarding through advanced media encryption, ensuring an extra layer of protection.
| | | |
| --- | --- | --- |
| Feautres | BG-CAB-H21C | BG-CAB-HD |
| Max Resolution | 7680 x 4320 | 3840 x 2160 |
| Max Bandwidth | 48Gbps | 18Gbps |
| Max Frame Rate | 120Hz | 60Hz |
| HDCP Compatibility | HDCP 2.3 | HDCP 2.2 |
| Max Reach | 16.5ft/5m | 50ft/15m |
Features
Quality & Clarity

Supports HEAC, ARC, and HDR

Content Protection

HDCP 2.3 certified

Long Range

Reliable optical fiber HDMI cable for video and audio

Audio Support

Compatible with DTS-HD Master Audio and Dolby True HD

High Resolution

Handles 8K@60Hz, 4K@120Hz, 4:4:4 color format

Special Features

Seamless, lag-free experience with VRR, ALLM, and QFT
Visual representation of 4K@120Hz vs 60Hz and 30Hz

This Cable Is The Ultimate Choice For:
Home Theater Aficionados
If you've invested in a cutting-edge 8K or 4K120 home theater system, the BG-CAB-H21C is your ticket to an immersive cinematic experience. Say goodbye to blurry visuals and embrace crystal-clear picture quality that rivals the big screen.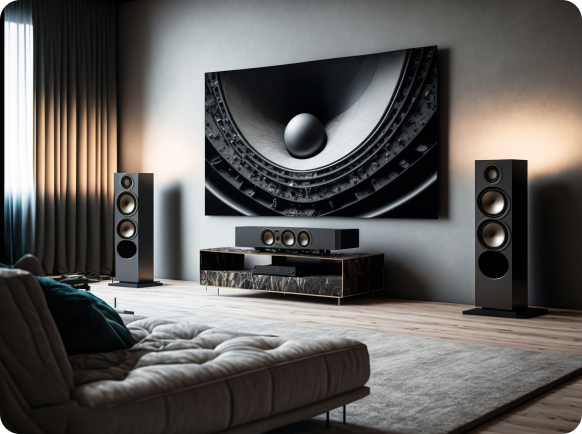 Audiophiles & Sound Enthusiasts
DST-HD Master Audio

Dolby True HD
For those who appreciate every nuance of sound, the BG-CAB-H21C offers support for DTS-HD Master Audio and Dolby True HD. Elevate your audio game with lossless, studio-quality sound that makes music and movies come alive.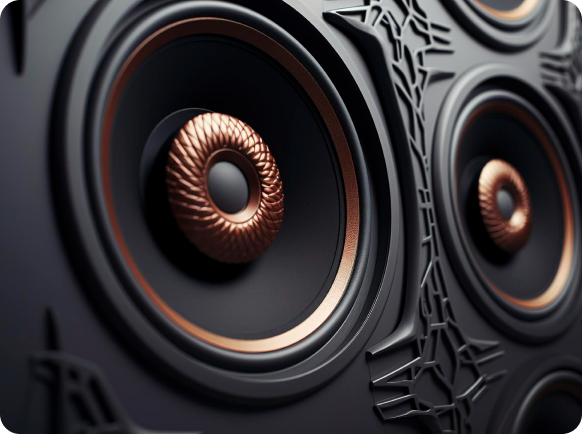 Gaming Enthusiasts
Gamers demand precision, responsiveness, and jaw-dropping graphics. With features like VRR, ALLM, and QFT, the BG-CAB-H21C ensures you experience lag-free gaming, vibrant visuals, and rapid frame rendering – giving you the competitive edge you crave.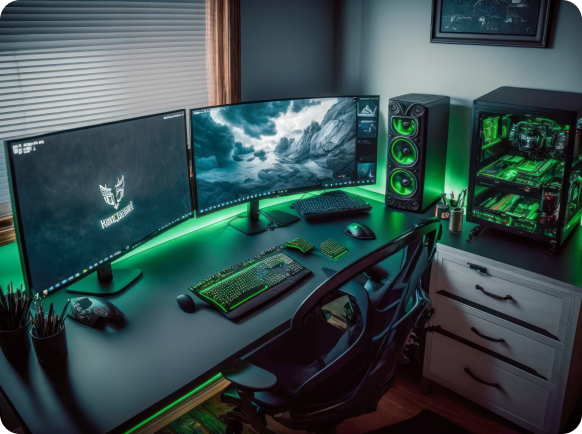 Custom Entertainment Setups
3.3ft/1m

6.6ft/2m

9.9ft/3m

16.5ft/5m
Whether you have a sprawling home entertainment system or a compact, well-curated setup, this cable comes in a variety of lengths (from 3.3 feet to 16.5 feet) to perfectly suit your unique configuration. No need to compromise on cable length; choose the ideal fit.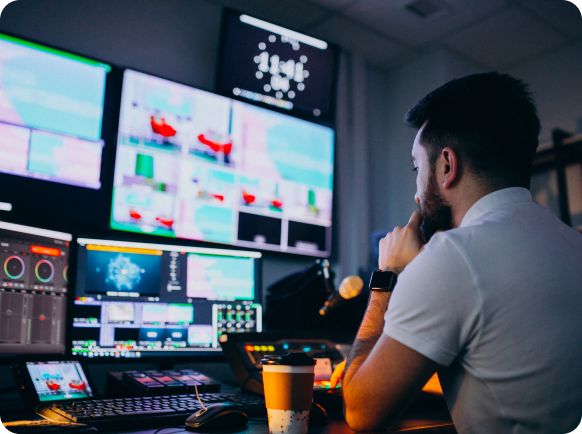 Tech-Savvy Users
Gaming consoles

Streaming devices

PC monitors

TVs

Sound bars/av receivers
If you're someone who embraces the latest technological advancements, the BG-CAB-H21C offers HEAC and eARC for streamlined connections, as well as HDR support, to unlock the full potential of your HDR-compatible devices.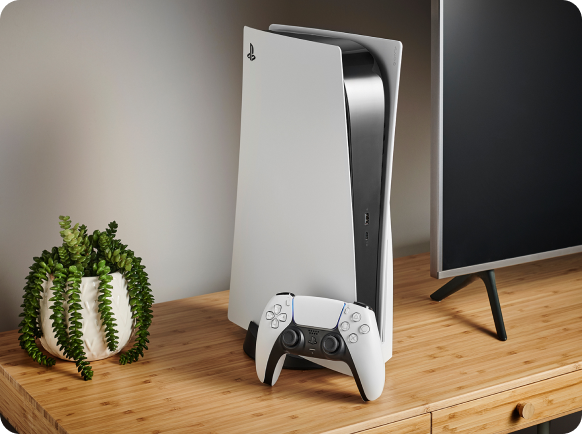 It's Time For An Upgrade
In essence, the BG-CAB-H21C HDMI 2.1 cable is designed for those who demand excellence in their entertainment systems. Whether you're an avid movie buff, an audio purist, a competitive gamer, or simply someone who values top-tier technology, this cable is your gateway to an entertainment experience that exceeds expectations. Upgrade your setup today and witness the true capabilities of your devices with the BG-CAB-H21C.
Videos
How YOU Can Extend Your HDMI Signals Further in 2 Minutes! | BZBGEAR
HDMI 2.1 Explained in 2 Minutes! | BZBGEAR
Do I Need HDMI 2.1 or Will HDMI 2.0 Work for 4K?