4K 18Gbps HDMI HDBaseT Extender with Bi-directional IR RS-232 and CEC up to 150M
BG-EXH-150C
4K 18Gbps HDMI HDBaseT Extender with Bi-directional IR RS-232 and CEC up to 150M
4K 18Gbps HDMI HDBaseT Extender with Bi-directional IR RS-232 and CEC up to 150M
SKU: BG-EXH-150C
4K HDR

4K UHD WITH HDR OVER HDBaseT Multi-zone transmission of HDR-10 content is nothing new to WyreStorm; we've been sending this high-bandwidth content, native & uncompressed over long distances since the introduction of our first H2 extender in 2015. Our H2 matrix is no different, sending pixel-perfect 4K UHD 4:2:0 10-bit @24Hz at distances up to 100m/328ft.
POWER OVER CAT5E/6/7

Power over category cable refers to being able to power up either a Receiver or transmitter from one of the devices via a CAT5E/6/7 cable, eliminating the need for two power supplies providing a convenient and clean install.
HDCP 2.2

HDCP stands for High-bandwidth Digital Content Protection, a copy prevention technology directed at HDMI connections. Version 2.2 is the latest, designed specifically to prevent illegal copying of 4K Ultra HD content.
18GBPS / HDMI 2.0
The maximum bandwidth possible due to the introduction of HDMI 2.0. Prior to HDMI 2.0 was HDMI 1.4 limited to 10.2 Gbps. The new technology permits resolutions of
[email protected]
(4:4:4) while still capable of transmitting audio and control signals simultaneously.
3RD PARTY CONTROL SYSTEM CONNECTIONS

Utilize an array of connections for 3rd Party Control system including RS-232, LAN, IR and USB.
4K 60 4:4:4 SUPPORT

Ultra HD refers to a TV resolution of 3,840 x 2,160 pixels. That's four times as many pixels than in a full HD TV, a total of about 8.3 million pixels. Having so many pixels means a higher pixel density, and you should have a clearer, better defined picture.
The BG-EXH-150C is a cost-effective and reliable solution for long-range HDMI extension. It extends HDMI audio/video signals, RS-232, and bi-directional IR at distances up to 150 meters (490 feet) using a single category cable. It supports resolutions up to [email protected] One HDMI loop port is available for signal passthrough at the transmitter end. It also supports audio de-embedding via the 3.5mm connection on the receiver. Two-way IR pass-through allows for both source and display control. The slim design of the individual components allows them to easily be integrated to existing systems.
MSRP $299*
*Pricing is for US only. International pricing will vary.
Features
HDCP 2.2 / HDCP 1.4 and DVI 1.0 compliant
Support 18Gbps video bandwidth
The maximum extended transmission distance via a single Cat5e/6 cable:
- 394ft / 120 meters for 4K2K signal
-492ft / 150 meters for 1080P signal
Support one HDMI loop output on the transmitter
De-embeded audio to analog stereo output on receiver
With bi-directional IR, RS-232 and CEC pass-through
HDR, HDR10+, Dolby Vision and HLG function supported
Supports power over CAT5e/6/7 function
Compact design for easy and flexible installation
---
Warranty: 2 years
Buy this 4K 18Gbps HDMI HDBaseT Extender with Bi-directional IR RS-232 and CEC up to 150M
MSRP $299*
*Pricing is for US only. International pricing will vary.
High Quality Audio/Video Electronics
BZBGEAR delivers innovation and the best in high-quality products for the
Audio-Visual Industry. We offer an array of A/V equipment designed for an
assortment of applications offering flexibility, performance and reliability.

First Class Customer Support
We offer the very best in communication methods when it comes to support.
Feel confident knowing you will be communicating with a real representative via
online chat, phone and or email, no robots. BZBGEAR replies to all customer
request within 60-minutes during normal business hours.
Free Standard Ground Shipping
BZBGEAR includes Free Standard Ground Shipping on every purchase of
$300 and more within the continental U.S.! International and Expedited
Shipping is available for additional costs.

60-day Money Back Guarantee
No hassle return policy if products are returned within 60-Days of the
purchase date, receive a for a full refund. Return shipping labels are
provided for any equipment determined to be defective via our Tech Support
Communication Channels. Chat, email or phone.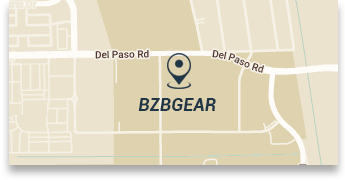 830 National Drive ste 140,
Sacramento, CA, 95834
5 Days a week from 7:00 am to 6:00 pm PST
Tel: 1(888)499-9906
How to become a dealer