Comparison Table
| SKU | MAX RESOLUTION | MAX ZOOM LEVEL | MAX IMAGE SENSOR | SDI | HDMI | USB | POE | POWER CONSUMPTION | NDI | DANTE |
| --- | --- | --- | --- | --- | --- | --- | --- | --- | --- | --- |
| BG-ADAMO-4K | 4K@60HZ | 25X OPTICAL ZOOM | 1/1.8 INCH SONY CMOS SENSOR | 12G-SDI | YES | 2.0/3.0 | YES | 12W | × | × |
| BG-ADAMO-4KND | 4K@60HZ | 25X OPTICAL ZOOM | 1/1.8 INCH SONY CMOS SENSOR | 12G-SDI | YES | 2.0/3.0 | YES | 12W | NDI|HX3 | × |
| BG-ADAMO-4KDA | 4K@60HZ | 25X OPTICAL ZOOM | 1/1.8 INCH SONY CMOS SENSOR | 12G-SDI | YES | 2.0/3.0 | YES | 12W | × | DANTE AV-H |
| BG-ADAMO-JR | 1080P@60HZ | 30X OPTICAL ZOOM | 1/2.8 INCH SONY CMOS SENSOR | 3G-SDI | YES | 2.0/3.0 | YES | 12W | × | × |
| BG-ADAMO-JRND | 1080P@60HZ | 30X OPTICAL ZOOM | 1/2.8 INCH SONY CMOS SENSOR | 3G-SDI | YES | 2.0/3.0 | YES | 12W | NDI|HX3 | × |
| BG-ADAMO-JRDA | 1080P@60HZ | 30X OPTICAL ZOOM | 1/2.8 INCH SONY CMOS SENSOR | 3G-SDI | YES | 2.0/3.0 | YES | 12W | × | DANTE AV-H |
| BG-NUTRIX | 4K@60HZ | 30X OPTICAL ZOOM | 1/2.8″ EXMOR CMOS | 12G-SDI | YES | 2.0/3.0 | YES | 12W | NDI|HX | × |
| BG-VPTZ-HSU3 | 1080P@60HZ | 30X OPTICAL ZOOM | 1/2.8″ EXMOR CMOS | 3G-SDI | YES | 3.0 | YES | 12W | × | × |
| BG-VPTZN-HSU3 | 1080P@60HZ | 30X OPTICAL ZOOM | 1/2.8″ EXMOR CMOS | 3G-SDI | YES | 3.0 | YES | 12W | NDI|HX2 | × |
| BG-UPTZ | 1080P@60HZ | 30X OPTICAL ZOOM | 1/2.8" PROGRESSIVE CMOS | 3G-SDI | YES | 3.0 | YES | 30W | × | × |
| BG-UPTZ-ND | 1080P@60HZ | 30X OPTICAL ZOOM | 1/2.8" PROGRESSIVE CMOS | 3G-SDI | YES | 3.0 | YES | 12W | NDI|HX2 | × |
| BG-4KPTZ-12XUHP | 4K@60HZ | 12X OPTICAL ZOOM | 1/2.5 INCH SONY CMOS SENSOR | × | YES | 3.0 | YES | 12W | × | × |
| BG-4KND-12XUHP | 4K@60HZ | 12X OPTICAL ZOOM | 1/2.5 INCH SONY CMOS SENSOR | × | YES | 3.0 | YES | 12W | NDI|HX2 | × |
| BG-LVUPTZ-SD | 1080P@60HZ | 20X OPTICAL ZOOM | 1/2.8" HIGH QUALITY CMOS SENSOR | 3G-SDI | × | × | × | 18W | × | × |
| BG-LVUPTZ-HUS | 1080P@60HZ | 20X OPTICAL ZOOM | 1/2.8" HIGH QUALITY CMOS SENSOR | × | YES | × | × | 18W | × | × |
| BG-ND-XHSRP | 1080P@60HZ | 30X OPTICAL ZOOM | LOW-NOISE 1/2.8" CMOS | 3G-SDI | YES | × | YES | 12W | NDI|HX2 | × |
| BG-BSHA | 1080P@60HZ | 30X OPTICAL ZOOM | 1/2.8″ EXMOR CMOS SENSOR | 3G-SDI | YES | × | × | 12W | × | × |
| BG-BSHAN | 1080P@60HZ | 30X OPTICAL ZOOM | 1/2.8″ EXMOR CMOS SENSOR | 3G-SDI | YES | × | × | 12W | NDI|HX2 | × |
| BG-BPTZ-XU | 1080P@30HZ | 10X OPTICAL ZOOM | 1/2.9 INCH HIGH QUALITY CMOS SENSOR | × | × | 2.0 | × | 2.5W | × | × |
| BG-CAM-USB4K | 4K@30HZ | FIXED FOCUS | 1/2.1" HD COLOR CMOS | × | × | 3.0 | × | 12W | × | × |
NDI|HX 2
| | | | |
| --- | --- | --- | --- |
|   | SKU | NDI|HX 3 | NDI HIGH BANDWIDTH |
| QUALITY | GOOD | GREAT | GREAT |
| BANDWIDTH | LOW | MEDIUM | HIGH |
| LATENCY | MEDIUM | VERY LOW | VERY LOW |
| REQUIRES FPGA | NO | NO | YES |
High Performance
BZBGEAR NDI PTZ cameras produce outstanding images at resolutions as high as 4K@60Hz. High quality components ensure clarity and accuracy at all resolutions. Multiple simultaneous outputs including SDI, HDMI, USB, and IP Streaming provide the ability to integrate with a wide variety of applications.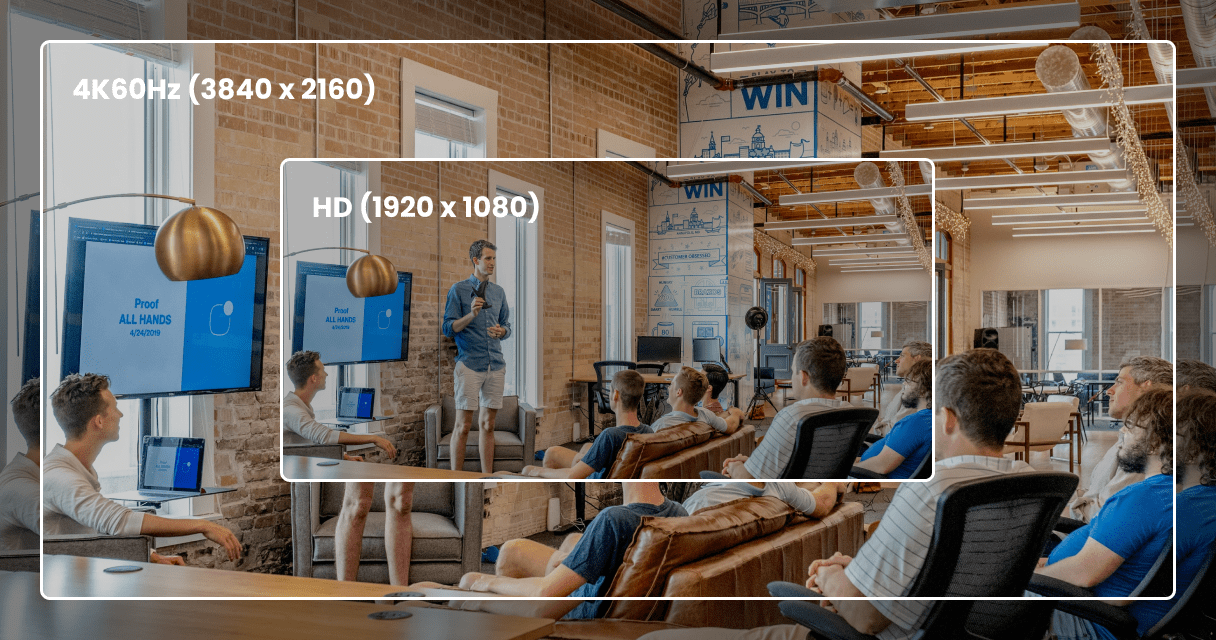 Comprehensive Control
With a wide array of control options, BZBGEAR PTZ cameras make it easy to capture every shot. From our popular IP and serial joystick controllers to our free downloadable PTZ control software, we make sure you always have the situation under control! Third party integrations include vMix, OBS, Zoom, and more.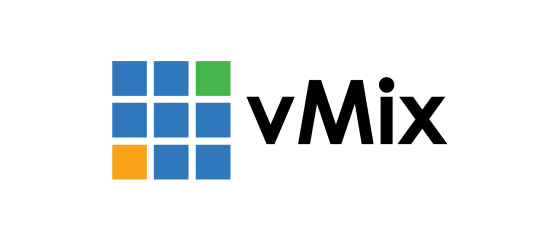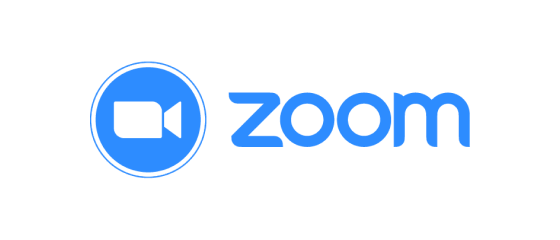 BZBGEAR Camera Control Software for iOS
The BG-Control app gives you precision control of up to 8 cameras utilizing VISCA over IP. You can add custom names for cameras and presets for easy identification. The ability to adjust the PTZ movement speed allows you to create smooth, professional looking transitions. Auto-Focus, Zoom, and Iris sliders give you the ability to make precise adjustments on the fly. The video preview feature of the iPad version lets you quickly and easily create presets directly from the app, and each preset features a video snapshot for fast and easy recall. The "favorites" feature lets you store presets from different cameras on a single screen for improved multi-camera management. Overall, the BZBGEAR camera control software for IOS is an all encompassing control hub for PTZ cameras. This software has the Iphone version and the Ipad version. The main difference is the video preview feature for the IPAD mentioned above.

Features
Multiple Frame Rates

Our cameras support both standard (25/30/50.60) and broadcast (29.92/59.94) frame rates.

SRT Protocol Support

Secure Reliable Transport provides high quality, low-latency live video over the internet.


Full NDI|HX compatibility

The full range of features and applications available with the NDI protocol are supported.


Color Accuracy

Automatic, One-Touch, and Manual white balance modes allow for perfect color reproduction.


Multiple Output Options

BZBGEAR PTZ cameras feature HDMI, SDI, USB, and IP streaming outputs, some even have them all!


Zoom Levels

Available options include 10/12/20/30X.


4K Resolution

4K and 1080P models available


5 Year Warranty

Parts & Labor covered for 5 years
The BZBGEAR Difference
There is a reason our customers return to us time and again for advice, add-ons, and system expansion. Our belief in our products is demonstrated in our 3-year A/V Equipment and 5-year Camera Warranties, and our pride in customer service is backed by a team of highly trained sales and technical support engineers. Our ever-expanding Knowledge Base features step by step guides for setup and integration, and our YouTube channel features in depth dives into the setup, configuration, and features of our diverse family of products.