Compact 2-Channel 40 Watts Stereo/Mono Audio Amplifier with (3) Inputs
BG-AMP2X20
Compact 2-Channel 40 Watts Stereo/Mono Audio Amplifier with (3) Inputs
Compact 2-Channel 40 Watts Stereo/Mono Audio Amplifier with (3) Inputs
SKU: BG-AMP2X20
BG-AMP2X20 is a compact-size optional 1x40 or 2x20 watt digital amplifier (Class-D) with three Analog inputs (2-line in and 1-balanced MIC). It incorporates powerful functions, including bridge connection, dual-mono, EQ control and microphone mixing.
MSRP $199.00*
*Pricing is for US only. International pricing will vary.
Features
2 switchable analog audio inputs
2x20Watt@4Ohm as the default amplifier output
Bridge connection function switches the PA2B to be 1x40Watt@8Ohm
One 3-level MIC input with mixer function
Stereo, Dual mono & Bridge output mode selectable
Bass, Treble & Volume adjustable
Loop output to cascade to another PA2B
Controllable via button, RS232 and IR
Locking power adaptor
Specifications
Audio Input

Audio Output

Input

2 stereo audio,

1 MIC

Output

1 amplifier,

1 stereo audio

Input Connector

2 RCA

1 3.5mm jack

1 pluggable terminal block (3P,3.81mm),

Output Connector

1 3.5mm jack

1 pluggable terminal block (4P, 5.08mm)

Input Impedance

>10KΩ

Output Impedance

50Ω/stereo, 4~8Ω/Amplifier

Audio General

Frequency Response

20Hz ~ 20KHz

CMRR

>70dB@20Hz~20KHz

SNR

80dB at maximum output

Bandwidth

20Hz ~ 25KHz

Stereo Channel Separation

>75dB@20Hz to 20KHz

THD + Noise

1%@1KHz, 0.3%@20KHz

at nominal level

Voltage Gain

32dB

Power Output

2x20 Watts (4 Ohms)

Control Function

RS232 Control

3-hole phoenix connector

Panel Control

Optional button control

IR Remote

Optional IR remote
Package Contents
① 1xMini Digital Amplifier (The mounting ears and Mini Digital Amplifier are as a whole.)
② 2xPluggable Terminal Blocks
③ 1xRS232 Cable
④ 1xPower Adapter
⑤ 1xPower Cord
⑥ 4xPlastic Cushions
⑦ 1xUser Manual
Device Interface
See full description of the connections
here
---
Diagram
---
Warranty: 2 years
Buy this Compact 2-Channel 40 Watts Stereo/Mono Audio Amplifier with (3) Inputs
High Quality Audio/Video Electronics
BZBGEAR delivers innovation and the best in high-quality product for the
Audio-Visual Industry. We offer an array of A/V equipment designed for an
assortment of applications offering flexibility,performance and reliability.

First Class Customer Support
We offer the very best in communication methods when it comes to support.
Feel confident knowing you will be communicating with a real representative via
online chat, phone and or email, no robots. BZBGEAR replies to all customer
request within 60-minutes during normal business hours.
Free Standard Ground Shipping
BZBGEAR includes Free Standard Ground Shipping on every purchase of
$300 and more within the continental U.S.! International and Expedited
Shipping is available for additional costs.

60-day Money Back Guarantee
No hassle return policy if products are returned within 60-Days of the
purchase date, receive a for a full refund. Return shipping labels are
provided for any equipment determined to be defective via our Tech Support
Communication Channels. Chat, email or phone.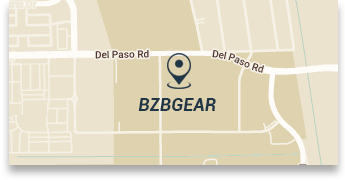 830 National Drive ste 140,
Sacramento, CA, 95834
5 Days a week from 7:00 am to 6:00 pm PST
Tel: 1(888)499-9906
How to become a dealer