PTZ 20X Zoom Full HD HDMI/USB Auto Trackable Live Streaming Camera
BG-LVUPTZ-20XHUS
PTZ 20X Zoom Full HD HDMI/USB Auto Trackable Live Streaming Camera
PTZ 20X Zoom Full HD HDMI/USB Auto Trackable Live Streaming Camera
SKU: BG-LVUPTZ-20XHUS
Teaching tracking camera system solution is a dedicated smart camera solution leading in international education information industry.
The BG-LVUPTZ-20XHUS feature built-in high speed processor and advanced image processing and analytical algorithm, which allows it to track and detect teachers, students and blackboard-writing accurately and quickly. It fully satisfies all scenario demand by recorded broadcasting of teaching and remote interactive teaching.
The camera adopt advanced ISP processing technique and algorithm, producing vivid images which feature balanced brightness, distinct layering, high definition and color reducibility.
Teaching tracking camera products are characterized by improved function, high performance, reliable operation, simple use and easy maintenance.
MSRP $1899.00*
*Pricing is for US only. International pricing will vary.
Features
Full-scene solution: Different product combinations satisfy different scenario demands;
Networked control interface: Control information of all products will be transmitted via network, and it is suitable for product layout for all scenarios;
Recognition algorithm unrelated to location: Status detection and recognition of teachers and students adopt unique smart partitioning algorithm to ensure that the result of detection and recognition is unrelated to location;
Free installation: It supports both front installation and upside down installation;
It supports 5G WiFi transmission mode
All-in-one design: The built-in panoramic lens allow perfect combination of panoramic lens and tracking camera;
Sophisticated tracking algorithm: It applies sophisticated human detection, locking and tracking image processing and analytical algorithm (smart image recognition library, scene adaptive algorithm) and achieves stable, fast and accurate target tracking;
High immunity from interference: More diversified and flexible recognition shield settings ensure that once tracking target is locked, it will not be affected by other moving object or projector;
Stable tracking: Movement sensitivity is adjustable. When tracking slight movement of target or hand movement, it will not cause wrong operation of the camera;
Self-adaptive image: The tracking camera zooms depending on distance to target so that the visual image maintains proper size and scale;
High environmental suitability: Tracking result will not be affected by classroom size, shape or seat arrangement;
Super wide dynamic exposure: It solves the issue that tracking object dims in strong light such as projector.
Full HD image: With 1/2.8 inch high quality image sensor, its maximum resolution ratio reaches1920x1080;
Multiple optical zoom lens: 12X and 20X optical zoom lens are available. The lens features 72.5° distortionless wide viewing angle;
Advanced focusing technique: The advanced automatic focusing algorithm allows automatic focusing be done quickly, accurately and steadily;
Low noise high signal to noise ratio: Low noise CMOS ensures super high signal to noise ratio of video taken by the camera. With advanced 2D and 3D noise reduction technology, noise is reduced and image resolution is guaranteed.
Audio input port: It supports 16000, 32000, 44100, 48000 sampling frequency and AAC, MP3 and G.711A audio coding;
Super quiet holder: High precision stepping motor and precision motor driven controller ensure the holder operate at low and stable speed without noise;
Multiple video compression standards: It supports H.265/H.264 video compression;
Multiple networking protocol: It supports ONVIF, GB/T28181, RTSP, RTMP protocol and RTMP push mode;
Sleep mode: It supports low-power consumption sleep/wake up mode. Power consumption in sleep mode is lower than 400mW;
Multiple control protocol: It supports VISCA, PELCO-D, PELCO-P protocol, automatic recognition protocol and all command VISCA control protocol;
Specifications
Tracking camera, lens parameters
Image sensor
1/2.8inch high quality CMOS sensor
Effective pixels
2,070,000 16: 9 
Video signal
1080P60/50/30/25/59.94/29.971080I60/50/59.94720P60/50/30/25 /59.94/29.97
Lens optics zoom
20X optical zoom  f=4.7~94mm
Visual angle
2.9° (narrow angle) ~55.4° (wide angle)
Aperture coefficient
F1.6 ~ F3.5
Digit zoom
X10
Minimum illumination
0.5Lux(F1.8, AGC ON)
Digit noise reduction
2D & 3D digit noise reduction
White balance
Manual/auto/one-key white balance /3000K/ 4000K/5000K/6500K
Focus
Auto/manual
Aperture
Auto/manual
Electronic shutter
Auto/manual
Backlight compensation
On/off
Wide dynamic
Off/dynamic grade adjustment
Video regulation
Brightness, hue, saturation, contrast ratio, sharpness, Gamma
Signal to noise ratio
>55dB  
Panoramic lens
Image sensor
1/2.8inch high quality CMOS sensor
Effective pixels
2,100,000
Lens
Manual focus
Output port
Network port, HDMI, USB
Field angle (D/H/V)
112°/82°/57.6°
Input/output port and support protocol
Video port
HDMI
Network port
100M internet access (10/100BASE-TX) 5GWiFi(optional), support network VISCA control protocol
Network protocol
RTSP, RTMP, ONVIF, GB/T28181
Compression image code stream
Dual stream output
Video compression format
H.265, H.264
Control signal port
RS-232/485
Control protocol
VISCA/Pelco-D/Pelco-P; Baud rate: 115,200/9,600/4,800/2,400bps
Audio input port
Dual track 3.5mm linear input
Audio compression format
AAC, MP3, PCM
Power port
HEC3800 power socket (DC12V)
Holder parameters
Horizontal rotation
-170°~+170°
Vertical rotation
-30°~+90°
Horizontal control speed
0.1 ~100°/s
Vertical control speed
0.1~45°/s
Preset speed
Horizontal: 100°/s, vertical:45°/s
Preset quantity
User can set 255 presets at most (10 pcs of mobile control)
Other parameters
Power adapter
Input AC110V-AC220V output DC12V/2.5A
Input voltage
DC12V±10%
Input current
1.5A (maximum)
Power consumption
18W (maximum)
Storage temperature
-10℃~+60℃
Storage humidity
20%~95%
Operating temperature
-10℃~+50℃
Operating humidity
20%~80%
Dimension (WxHxD)
254mm X 144mm X 174mm
Weight (approx.)
1.50kg
Operating environment
Indoor
Remote maintenance (network port)
Remote upgrade, restart and reset
Package Contents
① 1x Camera
② 1x 12V/1.5A Power supply
③ 1x RS232 control line
④ 1x Remote control
⑤ 1x User Manual
---
Warranty: 2 years
Buy this PTZ 20X Zoom Full HD HDMI/USB Auto Trackable Live Streaming Camera
MSRP $1899.00*
*Pricing is for US only. International pricing will vary.
High Quality Audio/Video Electronics
BZBGEAR delivers innovation and the best in high-quality products for the
Audio-Visual Industry. We offer an array of A/V equipment designed for an
assortment of applications offering flexibility,performance and reliability.

First Class Customer Support
We offer the very best in communication methods when it comes to support.
Feel confident knowing you will be communicating with a real representative via
online chat, phone and or email, no robots. BZBGEAR replies to all customer
request within 60-minutes during normal business hours.
Free Standard Ground Shipping
BZBGEAR includes Free Standard Ground Shipping on every purchase of
$300 and more within the continental U.S.! International and Expedited
Shipping is available for additional costs.

60-day Money Back Guarantee
No hassle return policy if products are returned within 60-Days of the
purchase date, receive a for a full refund. Return shipping labels are
provided for any equipment determined to be defective via our Tech Support
Communication Channels. Chat, email or phone.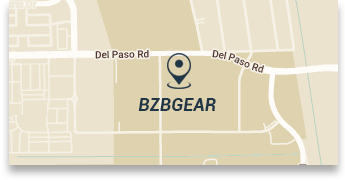 830 National Drive ste 140,
Sacramento, CA, 95834
5 Days a week from 7:00 am to 6:00 pm PST
Tel: 1(888)499-9906
How to become a dealer