BZ-UHD18G-100-RX
Extends 4K/HDR HDMI Signals via CAT6/7 with IR, RS-232, PoH (PD) & LAN
Extends 4K/HDR HDMI Signals via CAT6/7 with IR, RS-232, PoH (PD) & LAN
SKU: BZ-UHD18G-100-RX
The BZ-UHD18G-100-RX HDBaseT receiver is designed for the purpose of receiving 4K/UHD video, audio, Ethernet, bidirectional IR and RS-232 pass through transmission signals utilizing Cat5e/6/7 for separations up to 100m/328ft at 1080p and 70m/230ft at 4K@60Hz (4:4:4) supporting 10/12-Bit HDR.
This Receiver (PD) has a 48V PoH (Power over HDBaseT) power supply when paired with the BZ-UHD-88M-H70 HDBaseT Matrix switcher.
MSRP $399.00*
*Pricing is for US only. International pricing will vary.
Features
HDMI with HDR / 3D & 4K@60Hz support / DVI 1.0 compatible
HDCP 2.2 and HDCP 1.x compliant
Supports up to 4K UHD (18Gbps, 4K@50/60Hz (4:4:4) 8-bit) video input and output
Supports Deep Color input and output up to 12-bit
Supports 10-bit and 12-bit HDR (High Dynamic Range) input/output
Supports CEC bypass
Simultaneous reception of uncompressed video, audio and data over a single Cat5e/6/7 cable up to 100m/328ft at 1080p and 70m/230ft at 4K
HDBaseT feature support: HD Video and Audio, 100BaseT Ethernet, 48V PoH, and Control (bidirectional IR/RS-232 pass-through)
Support for compatible AVLC (Adaptive Visually Lossless Compression) Transmitters, allowing for the output of HDMI sources that were originally beyond 10.2Gbps (340MHz) and up to 18Gbps (600MHz) with no loss of visual quality
Powered by standard 48V PoH from Transmitter (PSE) to Receiver (PD) (compatible Transmitters only)
Specifications
| | |
| --- | --- |
| Inputs | 1x RJ-45 [1x HDMI & Propriety Data] 1x 3.5mm [1x IR1 Infrared Receiver] |
| Outputs | 1x HDMI [1x Uncompressed AV and Data] 1x 3.5mm [1x IR2 Infrared Emitter] 1x DE-9 [1x RS-232 Data] 1x RJ-45 [1x LAN Serving] |
| PSU | PoH 48V |
| Dimensions | 128mm [W] x 117mm [D] x 25mm [H] |
| Net Weight | 386g |
Package Contents
Transmitter
① 1xHDMI over HDBaseT Transmitter (with LAN, IR & RS-232)
② 1x48V/0.83A DC Power Adapter
③ 1xPower Cord
④ 1x3.5mm to IR Blaster Cable
⑤ 1xOperation Manual


Receiver
① 1xHDMI over HDBaseT Receiver (with LAN, IR & RS-232)
② 1x3.5mm to IR Extender Cable
③ 1xOperation Manual
Device Interface
See full description of the connections
here
---
Warranty: 2 years
Buy this Extends 4K/HDR HDMI Signals via CAT6/7 with IR, RS-232, PoH (PD) & LAN
High Quality Audio/Video Electronics
BZBGEAR delivers innovation and the best in high-quality product for the
Audio-Visual Industry. We offer an array of A/V equipment designed for an
assortment of applications offering flexibility,performance and reliability.

First Class Customer Support
We offer the very best in communication methods when it comes to support.
Feel confident knowing you will be communicating with a real representative via
online chat, phone and or email, no robots. BZBGEAR replies to all customer
request within 60-minutes during normal business hours.
Free Standard Ground Shipping
BZBGEAR includes Free Standard Ground Shipping on every purchase of
$300 and more within the continental U.S.! International and Expedited
Shipping is available for additional costs.

60-day Money Back Guarantee
No hassle return policy if products are returned within 60-Days of the
purchase date, receive a for a full refund. Return shipping labels are
provided for any equipment determined to be defective via our Tech Support
Communication Channels. Chat, email or phone.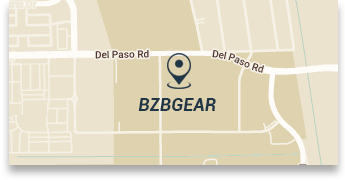 830 National Drive ste 140,
Sacramento, CA, 95834
5 Days a week from 7:00 am to 6:00 pm PST
Tel: 1(888)499-9906
How to become a dealer