4K 18Gps 100M HDMI Receiver Receiver for BZ-UHD-88M100-ARC HDMI Matrix Switcher
BZ-M-100RX
4K 18Gps 100M HDMI Receiver Receiver for BZ-UHD-88M100-ARC HDMI Matrix Switcher
4K 18Gps 100M HDMI Receiver Receiver for BZ-UHD-88M100-ARC HDMI Matrix Switcher
SKU: BZ-M-100RX
18GBPS / HDMI 2.0
The maximum bandwidth possible due to the introduction of HDMI 2.0. Prior to HDMI 2.0 was HDMI 1.4 limited to 10.2 Gbps. The new technology permits resolutions of
[email protected]
(4:4:4) while still capable of transmitting audio and control signals simultaneously.
4K 60 4:4:4 SUPPORT

Ultra HD refers to a TV resolution of 3,840 x 2,160 pixels. That's four times as many pixels than in a full HD TV, a total of about 8.3 million pixels. Having so many pixels means a higher pixel density, and you should have a clearer, better defined picture.
MSRP $599.00*
*Pricing is for US only. International pricing will vary.
---
Warranty: 2 years
Buy this 4K 18Gps 100M HDMI Receiver Receiver for BZ-UHD-88M100-ARC HDMI Matrix Switcher
MSRP $599.00*
*Pricing is for US only. International pricing will vary.
High Quality Audio/Video Electronics
BZBGEAR delivers innovation and the best in high-quality products for the
Audio-Visual Industry. We offer an array of A/V equipment designed for an
assortment of applications offering flexibility, performance and reliability.

First Class Customer Support
We offer the very best in communication methods when it comes to support.
Feel confident knowing you will be communicating with a real representative via
online chat, phone and or email, no robots. BZBGEAR replies to all customer
request within 60-minutes during normal business hours.
Free Standard Ground Shipping
BZBGEAR includes Free Standard Ground Shipping on every purchase of
$300 and more within the continental U.S.! International and Expedited
Shipping is available for additional costs.

60-day Money Back Guarantee
No hassle return policy if products are returned within 60-Days of the
purchase date, receive a for a full refund. Return shipping labels are
provided for any equipment determined to be defective via our Tech Support
Communication Channels. Chat, email or phone.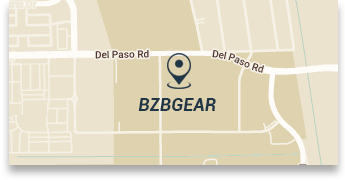 830 National Drive ste 140,
Sacramento, CA, 95834
5 Days a week from 7:00 am to 6:00 pm PST
Tel: 1(888)499-9906
How to become a dealer