Modular 16X16 Seamless DVI Matrix Switcher w/TCP/IP RS232 Control
BG-MS-16X16-DVI
Modular 16X16 Seamless DVI Matrix Switcher w/TCP/IP RS232 Control
Modular 16X16 Seamless DVI Matrix Switcher w/TCP/IP RS232 Control
SKU: BG-MS-16X16-DVI
The BG-MS-16X16-DVI is a high performance video and audio modular matrix switcher supporting max 16 input signal sources and 16 output display synchronously. It supports different video signals with cross switching. Every video or audio signal is tran smitted and switched independently to decrease signal attenuation. The matrix supports various changeable cards including HMDI, DVI, VGA, SDI and HDBaseT.
Users can choose to insert different signal card for different application. The matrix boasts power off memory and audio signal can be switched separately or jointly with video signal. It has 1 RS232 port and 1 optional TCP/IP port for convenient control from third party with its flexible design, the matrix can be used for different project and t end to be an all in one solution. It is the combo solution for multimedia conference rooms, control rooms, broadcasting rooms, shopping center etc. It will handle all the audiovisual management, including the switching, driving, scaling etc.
MSRP $5999.00*
*Pricing is for US only. International pricing will vary.
Features
Modular chassis with configurable I/O slots, ranging from 4x4 to 16x16.
Various I/O cards, includes HDMI, HDBaseT, SD/HD/3G-SDI, DVI and VGA cards (Compatible with YUV, YC & CVBS) to configure any matrix.
Truly cross-point switching, any input to any output, regardless signal format.
Supports HDMI1.4 and 1080P 3D.
Integrated HDBaseT technology.
Controllable via button, RS232 & optional TCP/IP, also compatible with 3rd parties control.
HDCP compliant.
LCD display.
Package Contents
① 1xModular Matrix Switcher 16x16
② 1xIR Remote
③ 1xRS232 Cable
④ 4xPlastic Cushions
⑤ 1xPower Cord
⑥ 1xUser Manual
---
Warranty: 2 years
Buy this Modular 16X16 Seamless DVI Matrix Switcher w/TCP/IP RS232 Control
High Quality Audio/Video Electronics
BZBGEAR delivers innovation and the best in high-quality product for the
Audio-Visual Industry. We offer an array of A/V equipment designed for an
assortment of applications offering flexibility,performance and reliability.

First Class Customer Support
We offer the very best in communication methods when it comes to support.
Feel confident knowing you will be communicating with a real representative via
online chat, phone and or email, no robots. BZBGEAR replies to all customer
request within 60-minutes during normal business hours.
Free Standard Ground Shipping
BZBGEAR includes Free Standard Ground Shipping on every purchase of
$300 and more within the continental U.S.! International and Expedited
Shipping is available for additional costs.

60-day Money Back Guarantee
No hassle return policy if products are returned within 60-Days of the
purchase date, receive a for a full refund. Return shipping labels are
provided for any equipment determined to be defective via our Tech Support
Communication Channels. Chat, email or phone.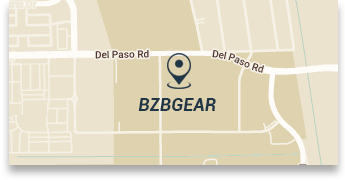 830 National Drive ste 140,
Sacramento, CA, 95834
5 Days a week from 7:00 am to 6:00 pm PST
Tel: 1(888)499-9906
How to become a dealer