HDMI/USB High Definition 1080P Extender via CAT5e/6 transmitting 1080P signals up to 164ft/50M with Bi-Directional POC Power
BG-HDKVM-50
HDMI/USB High Definition 1080P Extender via CAT5e/6 transmitting 1080P signals up to 164ft/50M with Bi-Directional POC Power
HDMI/USB High Definition 1080P Extender via CAT5e/6 transmitting 1080P signals up to 164ft/50M with Bi-Directional POC Power
SKU: BG-HDKVM-50
The BG-HDKVM-50 HDMI/USB High definition 1080P extender utilizes CAT5e/6 transmitting signals up to 164ft/50M with zero latency supporting HDCP 1.4 Compliance, HDMI 1.4b and USB 2.0 standards. Providing two-way POC (Power Over Cable) this unit is conveniently capable of powering from either the Transmitter or Receiver providing a solution for those situations when power is not available at the source location.
MSRP $249.00*
*Pricing is for US only. International pricing will vary.
Features
HDMI 1.4b, HDCP 1.4 and DVI compliant
Video resolutions up to 1080p@60Hz (Up to 164ft/50M)
HDMI audio pass through
Zero latency and uncompressed transmission technology
USB 2.0 Full-speed transmission and routing
 Bi-Directional 12V POC (Power over Cable) functionality
For a detailed demonstration on how this product connects and operates, check out BZBGEAR's Video!
Device capabilities and compatibility.
Type of connections available.
How to set up and use software if applicable.
Useful tricks and tips.
Specifications
Technical
HDMI Compliance
HDMI 1.4b
HDCP Compliance
HDCP 1.4
USB Compliance
USB 2.0
Video Resolutions
720x576p50,720x480p60,640x480p60/75,800x600p60/75, 1024x768p60/75,1280x1024p60,1680x1050p60,1280x720p25/30/ 50/60,1920x1080p25/30/50/60
Transmission Range:
HD [1080p@60Hz 24-bit color] up to 50m [164ft]
Color Depth
8-bit
HDMI Audio Formats
LPCM 2/5.1/7.1CH, Dolby Digital, DTS 5.1, Dolby Digital+
ESD Protection
Human body model — ±8kV (air-gap discharge) & ±4kV (contact discharge)
Connections
Transmitter
Input
1x HDMI Type A [19-pin female] 1x USB-B [USB B type]
Output
1x HDMI Type A [19-pin female] 1x CAT [RJ45]
Receiver
Input
1x CAT [RJ45]
Output
1x HDMI Type A [19-pin female] 2x USB-A [USB A type]
Mechanical
Housing
Metal Enclosure
Color
Black
Dimensions
109mm [W]x76.5mm [D]x25.4mm [H]
Weight
TX:213g RX:212g
Power Supply
Input: AC100 - 240V 50/60Hz Output: DC 12V/1A (US/EU standards, CE/FCC/UL certified)
Power Consumption
TX:1.92W (Max) RX:1.68W (Max)
Operation Temperature
32 - 104°F / 0 - 40°C
Storage temperature
-4 - 140°F / -20 - 60°C
Relative Humidity
20 - 90% RH (no condensation)
Package Contents
① 1xTransmitter
② 1xReceiver
③ 1xUser Manual
④ 1xDC 12V/1A Power Adapter

Device Interface
See full description of the connections
here
---
Warranty: 2 years
Buy this HDMI/USB High Definition 1080P Extender via CAT5e/6 transmitting 1080P signals up to 164ft/50M with Bi-Directional POC Power
High Quality Audio/Video Electronics
BZBGEAR delivers innovation and the best in high-quality product for the
Audio-Visual Industry. We offer an array of A/V equipment designed for an
assortment of applications offering flexibility,performance and reliability.

First Class Customer Support
We offer the very best in communication methods when it comes to support.
Feel confident knowing you will be communicating with a real representative via
online chat, phone and or email, no robots. BZBGEAR replies to all customer
request within 60-minutes during normal business hours.
Free Standard Ground Shipping
BZBGEAR includes Free Standard Ground Shipping on every purchase of
$300 and more within the continental U.S.! International and Expedited
Shipping is available for additional costs.

60-day Money Back Guarantee
No hassle return policy if products are returned within 60-Days of the
purchase date, receive a for a full refund. Return shipping labels are
provided for any equipment determined to be defective via our Tech Support
Communication Channels. Chat, email or phone.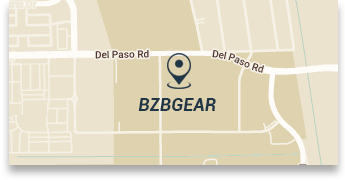 830 National Drive ste 140,
Sacramento, CA, 95834
5 Days a week from 7:00 am to 6:00 pm PST
Tel: 1(888)499-9906
How to become a dealer