Universal PTZ Controller with Joystick via RS-232/422/485
BG-CAM-JOY
Universal PTZ Controller with Joystick via RS-232/422/485
Universal PTZ Controller with Joystick via RS-232/422/485
SKU: BG-CAM-JOY
Universal PTZ Controller with Joystick for easy pan, tilt and zoom control for any VISCA/PELCO protocol compatible cameras.
This PTZ joystick controller was made to simplify your PTZ camera control and designed for pan, tilt, and zoom control of SONY VISCA and PELCO-P/D compatible PTZ cameras. This controller is ideal solution for all BZBGEAR cameras. Simply connect BZBGEAR PTZ camera with an 8-pin mini-din connection using any DB9 to 8-pin mini-din connection cable. Multiple cameras can be controlled with this joystick using a daisy-chain method.
RS-232, RS-422, RS-485 - control bus, can control up to 255pcs cameras. Works with any VISCA/PELCO cameras.
Can set and call 1-46 preset position of SONY VISCA and PELCO-P/D compatible PTZ cameras.
All input and output communication port use anti-radar design,powerful anti-jamming performance, the standard transmitting distance is 1200 meters.
Maximum sub-control keyboard - 16.
Control Protocol: VISCA or PELCO.
Keyboard operation password on/off/lock function.
Key-press warning on/off function.
Speed dome camera infinitely variable speed control.
LCD display.
MSRP $299.00*
*Pricing is for US only. International pricing will vary.
Features
Specially designed for SONY VISCA and PELCO-P/D compatible PTZ cameras
Can set the address code of SONY VISCA and PELCO-P/D compatible PTZ cameras independently
Refurbish the program on line, compile corresponding promotion program according to the protocol and command provided by customer, customer connect keyboard controller through RS485 interface on the computer to update firmware
Unique control code learning function, customer can revise the control code command voluntarily
Multifold communication mode: RS485, RS422, RS232
All parameters are set by key-press operation procedure, it is convenient and fast
Control the rotation of speed dome camera and swinging angle of joystick with nonpolar variable speed control to embody speed dome camera's rotating speed real-time.
Specifications
Protocol
Pelco-D, Pelco-P, VISCA
Baud rate(bps)
1200bps, 2400bps, 4800bps, 9600bps, 19200bps
Control Address
Control 255pcs PTZ at the most, address code:0-254
Communication Mode
RS485 half-duplex, RS422 full-duplex, RS232 serial port
10M internet(select to order)、USB(select to order)
Communication Range
RS485, RS422: 1200m, RS232: 10m
Cascade connection number
16 sub-control at most, controller ID:0-15
Joystick
3D(control: up, down, left, right, zoom)
Interface Mode
10PIN pressing line port, DB9 connector
Display
blue LCD
Warning Tone
Key-touch beep on/off
Power Supply
DC12V±10%
Power Consumption
6W MAX.
Working Temperature
0℃--50℃
Store Temperature
-20℃--70℃
Dimension (mm)
320×179.3×109.9
Weight (Kg)
2.8
Standard Package
5pcs/ctn
Package Weight
22kg/ctn
Package Contents
① Joysticker PTZ Keyboard Controller
② User's manual
---
Warranty: 2 years
Buy this Universal PTZ Controller with Joystick via RS-232/422/485
MSRP $299.00*
*Pricing is for US only. International pricing will vary.
High Quality Audio/Video Electronics
BZBGEAR delivers innovation and the best in high-quality products for the
Audio-Visual Industry. We offer an array of A/V equipment designed for an
assortment of applications offering flexibility,performance and reliability.

First Class Customer Support
We offer the very best in communication methods when it comes to support.
Feel confident knowing you will be communicating with a real representative via
online chat, phone and or email, no robots. BZBGEAR replies to all customer
request within 60-minutes during normal business hours.
Free Standard Ground Shipping
BZBGEAR includes Free Standard Ground Shipping on every purchase of
$300 and more within the continental U.S.! International and Expedited
Shipping is available for additional costs.

60-day Money Back Guarantee
No hassle return policy if products are returned within 60-Days of the
purchase date, receive a for a full refund. Return shipping labels are
provided for any equipment determined to be defective via our Tech Support
Communication Channels. Chat, email or phone.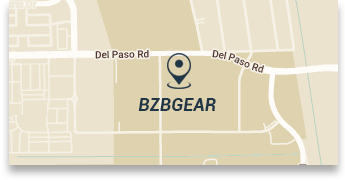 830 National Drive ste 140,
Sacramento, CA, 95834
5 Days a week from 7:00 am to 6:00 pm PST
Tel: 1(888)499-9906
How to become a dealer